**Note: These photos are from my old studio. I'm working my way through 2021 sessions & recently changed studios in early 2023. To see the new studio, click here! 
To create an easier way to share 2021 photos plus get to the newest work quicker, I will be batch posting several sessions at a time. This is going to be so hard to choose only a few photos per client to share!! However each of these have been shared on social media, so feel free to scroll through Instagram!
Miss M: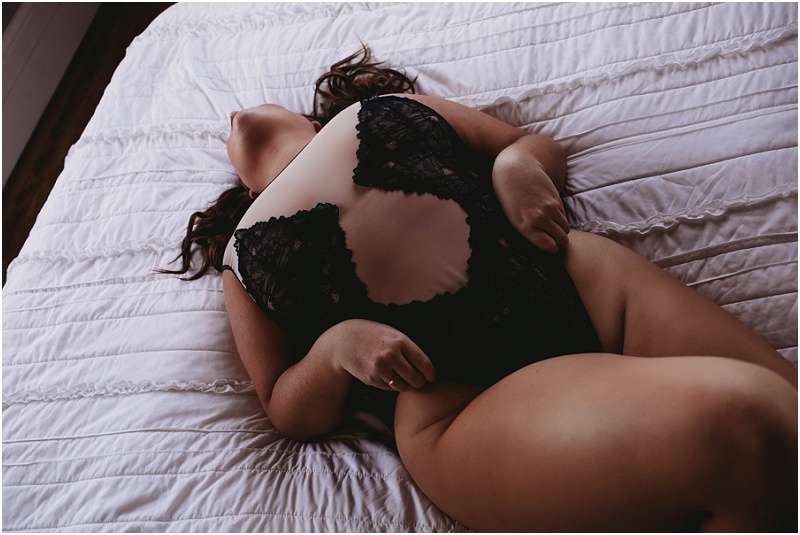 Tell your favorite part(s) of your experience

Honestly the whole day! I did this on my birthday, which I highly recommend! It was such a fun day with Cassie. I did this shoot for myself and the experience was so great! The pictures are amazing and I still can't believe they are me!!

What are your thoughts on your final products?

LOVE! I'm obsessed. I got the phone app which I love because I easily view my pictures whenever I want 🙂 the album and other products turned out so fantastic. Super high quality, I didn't think the pictures could look any better than they did on the computer but I was wrong, the products are amazing. I'm obsessed with my metal print and have it displayed in my bedroom so I see it every day!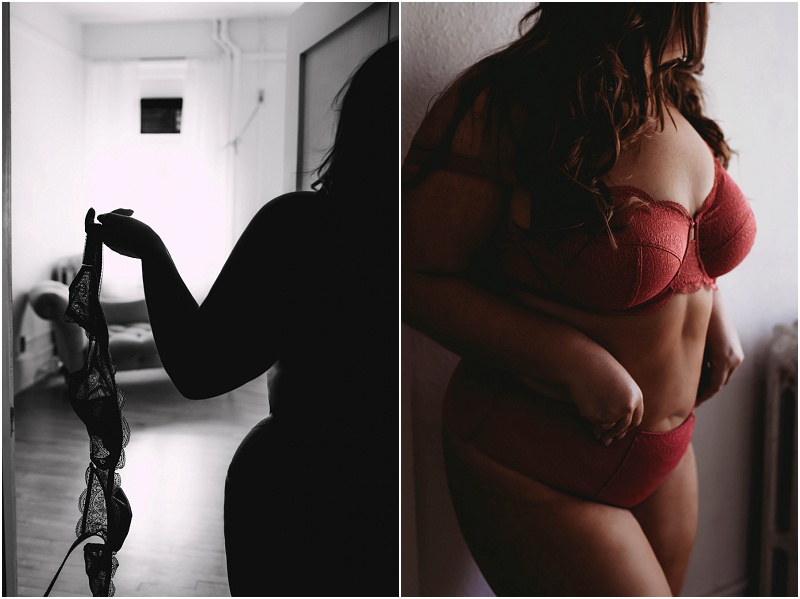 Miss M: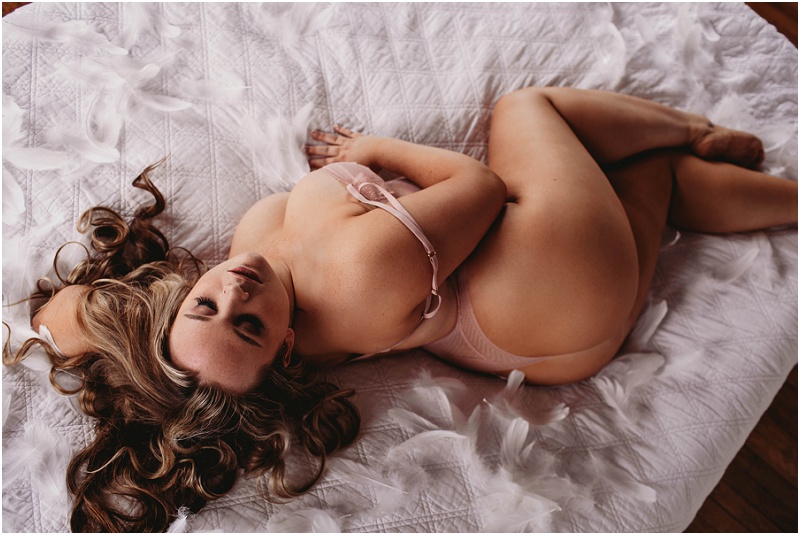 Did you feel comfortable throughout your session?

I booked this shoot as a "closing the door" empowerment shoot to end a chapter in my life of body dysmorphia. I was quite nervous leading up to my shoot, as I wasn't sure what outfits worked best for me or how my photos would turn out. Some of this emotion leaked into the day of my photo shoot, but the moment I met Cassie & Kati my nerves settled. It turned into only fun & feeling fabulous & both these ladies definitely made me feel fabulous! Cassie is wonderful at making people feel comfortable, from my experience. She's very good at reading people and knowing what you need to feel at ease!
How did you feel when you first saw your images?
In awe. In some of them I felt I had to do a double take to make sure it was me. 😂 to know what it felt like being photographed in all of those positions to then seeing how it comes out on camera is amazing! Also, the studio vibes are the best I've ever seen!! It truly compliments every image.
What are your thoughts on your final products?

The products are like a gold mine. The quality is immeasurable, the pictures are perfect, the care that was put into everything including the packaging was so great.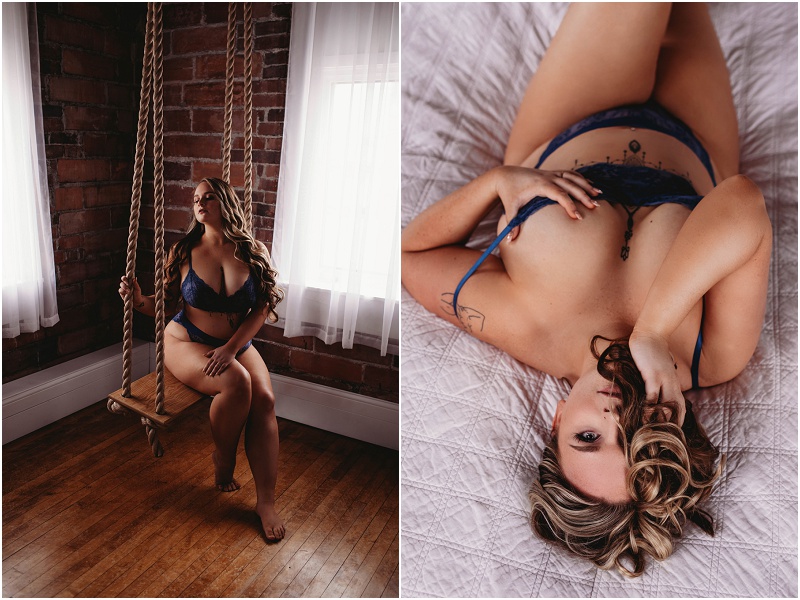 Miss R: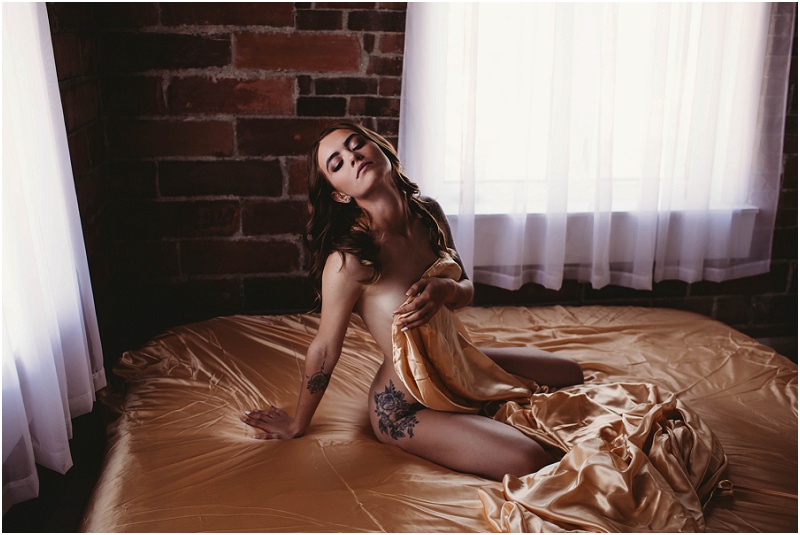 How did you feel when you first saw your images?

I felt so in awe when I saw my pictures. Even the sneak peeks Cassie gave me during the session blew me away. I couldn't believe those were photos of me. I felt so powerful after I left the studio, I even cried a little on my way home. The surge of confidence and acceptance is indescribable.

What advice do you have for other women who are considering a boudoir session?

Take the leap. I promise you will not regret it. Cassie is amazing. I've never taken a picture of myself that I didn't pick apart and find flaws in. But I trusted Cassie and put my confidence in her hands, and she blew all of my expectations out of the water. The relationship I have with my body now vs. before my session is night and day. And it's all thanks to Cassie and her artistic abilities. So yeah…book the damn session!❤️
Hair/makeup by AfterGlow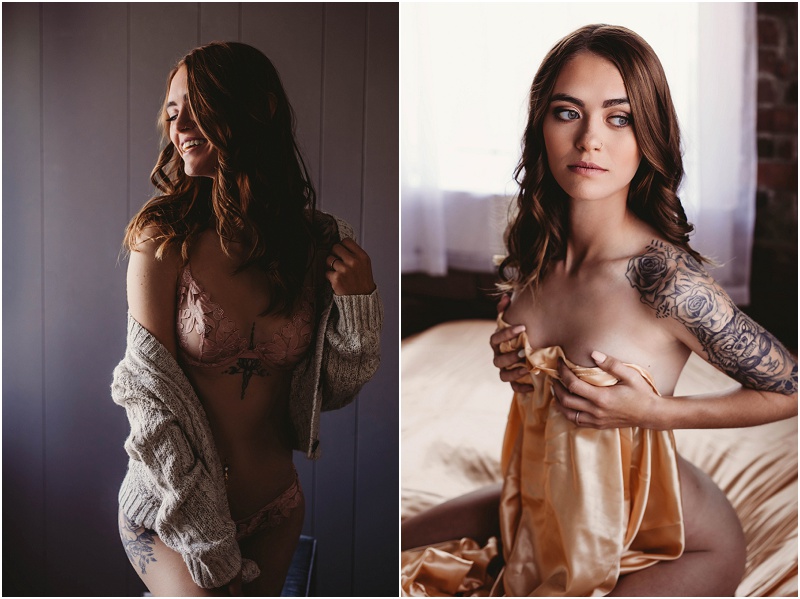 Miss W: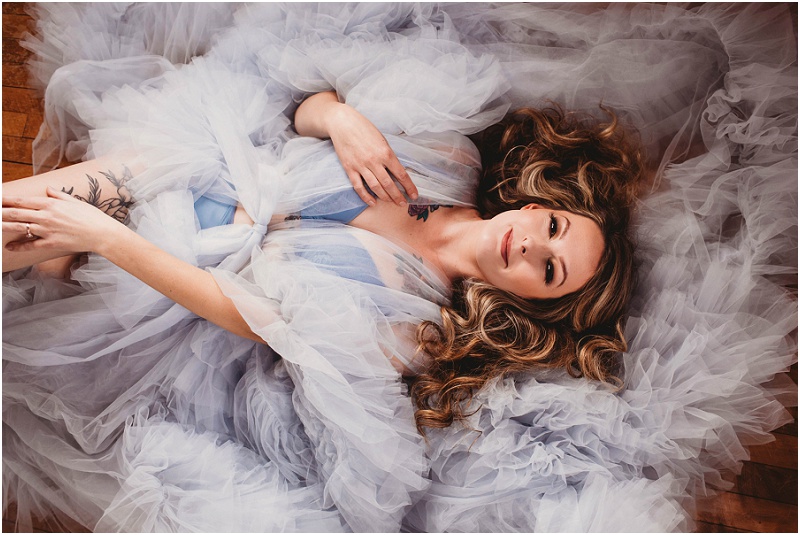 How did you feel when you first saw your images?

I loved them!! I felt like a Cinderella in the beautiful robe she now offers as a Bonus. I love love loved the images!!

Tell your favorite part(s) of your experience

I had so much fun playing dress up!! Some of my favorite things were the pictures on the swing and by the big mirror. I also tried the sheets look and an outfit I was very nervous about that I had purchased because it showed a lot more skin and I was very hesitant of if I would like the way it looked or not, but Cassie made me feel confident and posed me just perfectly and when I saw the final images of that outfit I was shocked by how sexy and good I looked. I know my husband will be very happy when he sees them!!
Hair/makeup by AfterGlow