10 years later, it's hard to fathom not being a boudoir photographer.
However, I almost let fear hold me back. Buckle up, because here's the story:
I was a wedding photographer for a few years before boudoir & that's where I thought I would remain.
Back when I was a newlywed, I had a past bride reach out to me about doing her boudoir session. I had recently had my own session done for my husband's wedding gift & knew how powerful boudoir photography can be. I turned her down & tried referring her to another photographer.
Quite frankly, I was terrified. I have always believed being a boudoir photographer is a big responsibility. As women, we're so hard on ourselves. To take someone with insecurities & give her an experience where she feels empowered & beautiful; that's an amazing thing.
But what if I couldn't do it? What if I failed & produced photos that fell flat?
I didn't feel qualified at all. 
When she came back to me saying she really wanted me to do her photoshoot, EEK!! I studied so hard for that session.
It ended up being such a fun & amazing session for both of us! I did feel a bit sketch being in a hotel & having to leave the same day… but otherwise, a seed was planted & I thought maybe this could be a thing.
I held onto that thought. Told my husband that if a studio opportunity opened up then yeah, sure I'd look into it. Meanwhile I knew something needed to change because my wedding business wasn't thriving. About a year after that first photoshoot, I went to the Post Office & saw a "for rent" sign. That space was perfect, so I jumped.
Shortly after I quit my full time job & we started trying for our first baby. She took a little while to appear & I was stressed with trying to time out pregnancy and a baby… it was all a mess. So I gave up weddings & put my whole heart & soul into boudoir photography.
Boudoir had to be done right. For me, it's always been about providing an experience to women. Time & time again my clients fill out questionnaires saying they're nervous about a certain body part or that this is out of their comfort zone, then the surveys afterwards talk about how empowered they feel after the session. How they see themselves differently & carry themselves more confidently.
The gratitude I feel towards every woman who has trusted me, who has felt vulnerable & then empowered in my studio. It's a privilege to get to see that transformation on a regular basis.
3 studios & almost 10 years later, it's still a dream!
(I count the date from getting my studio, not the first session since there's a year missing in there).
Here's a photo of the picture I keep in the studio to remind me of that very first session: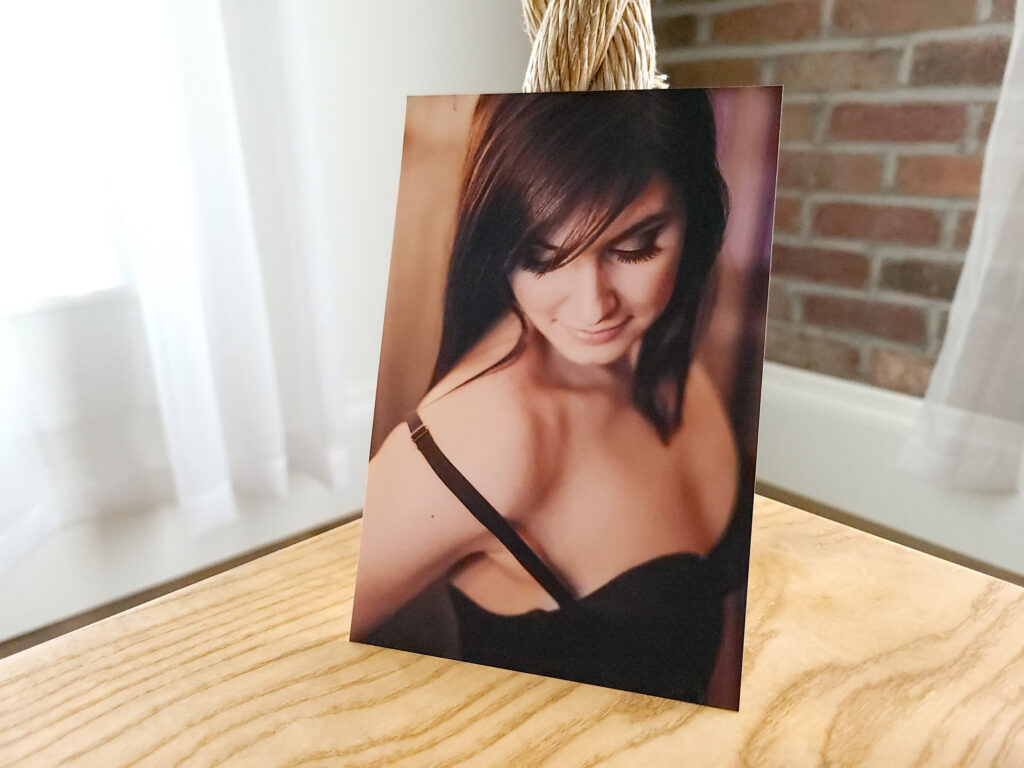 If you're looking for a photographer who cares about each client & will hype you up all day long, reach out & see if we're a good fit: