With each boudoir session, I choose the best poses for your body's abilities & strengths. Once you're at the studio, we'll look at your outfits & can pick from there which one will look best in which studio set. This way we create a session that is specifically for each client.
Some clients want to add in a little more personalization & we have done SO many different things over the years! This series was created for those of you who are looking into adding something extra, but need some visual help along the way.
1. First and this one is a popular one: Sportsball.
I am absolutely clueless when it comes to anything sports related…but I can pose you with a baseball bat any day of the week. Jerseys? Footballs? Golf clubs? I got you!
My personal favorite jerseys are the ones with buttons. I'm told that's only baseball, so ya know the other sports need to jump on that.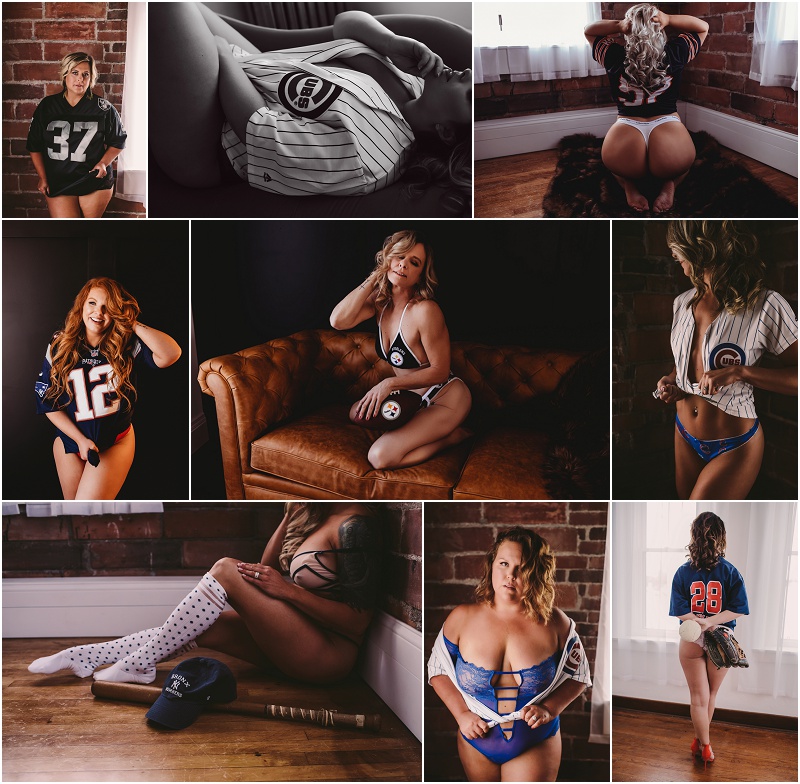 2. Brides: feel free to bring alllll the details! Veils are always a hit (I also have one you can use in the studio). My brides have brought garter belts, wedding shoes/jewelry/robes, & even their wedding dresses!
Okay, the first two options might be ideas you've heard about already. So let's get into a couple other things you might not have thought about.
3. Hats
I love love love the dynamic that a good wide brimmed hat brings & cowgirl hats? Yes Please.
Do crowns count as "hats"? I'm not sure, but I do have that one in the studio ready for your use!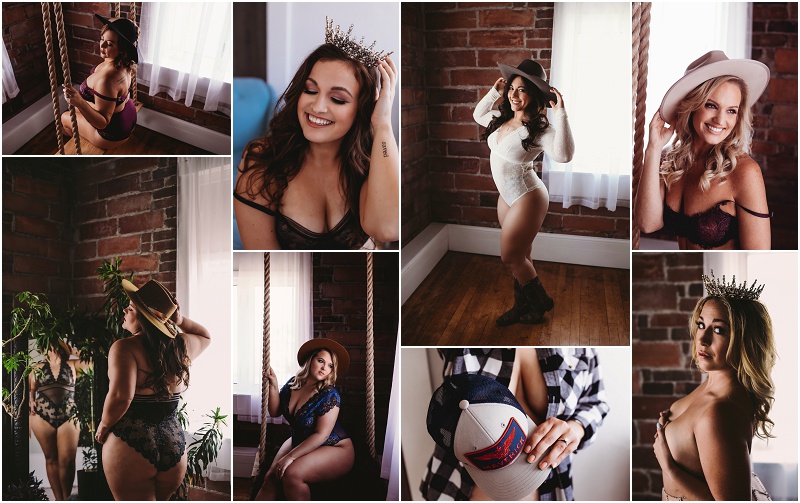 4. Flowers
Flowers are not just for brides!! I have had plenty of bridal boudoir with bouquets, however you can use flowers any day of the week for whatever reason your heart chooses.
We can toss them around the bed or in the bath, wear them in your hair, or have you hold them. Take your pick or mix & match!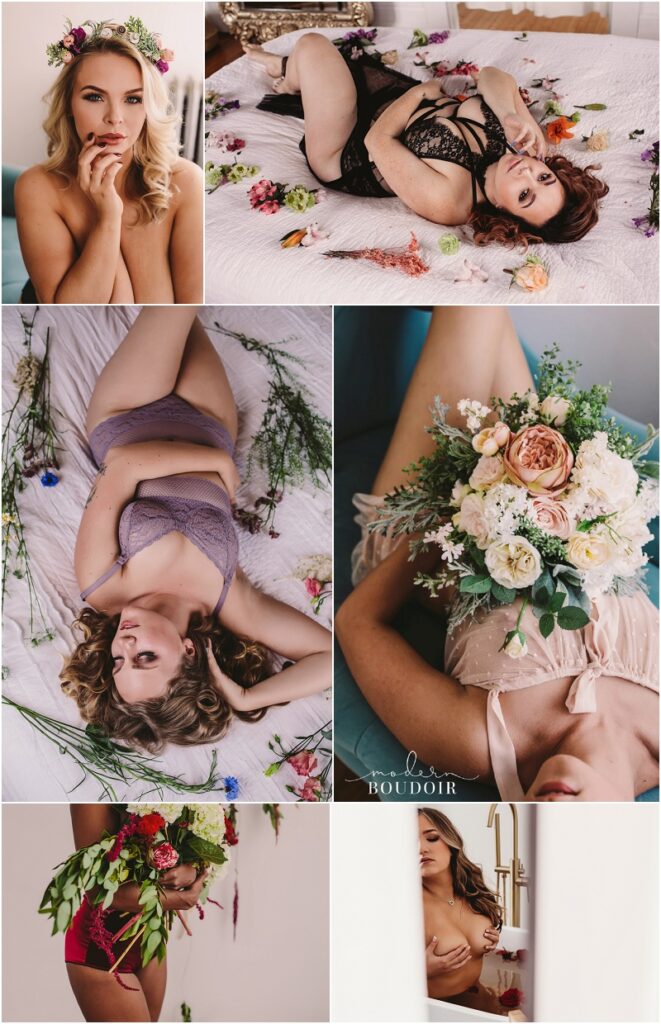 Stick around for Part 2, because there are many more ideas coming your way!
How would you customize your own boudoir photoshoot? Let's chat about possibilities: CLICK HERE!