In the first part of this series, we talked about sports-inspired boudoir, bridal, adding flowers, & hats!
The sky is the limit when it comes to putting your own personal flair on your boudoir experience… so let's dive into some other ideas you might not have considered.
I roamed the archives for this round & have photos from each of the 3 studios featured here!
1.Celebrate your birthday with me & add in all of the details!
Pampering you on your birthday is one of my all-time favorite things to do! Bring the cake, balloons, candles – I love it all!!
Can you think of a more fitting way to spend the day?!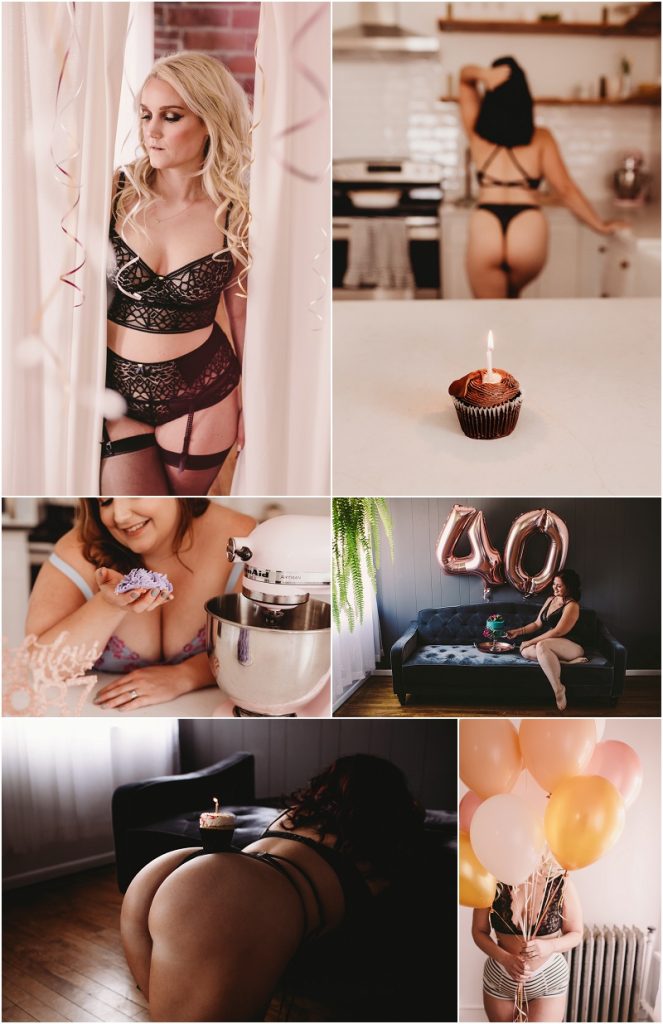 2. Add in a Classic: Button down shirt
Should this be in a blog about accessorizing your session or just a type of outfit… that's up for debate. Often my clients grab one of their partner's favorite shirts to add in some special significance to their sessions. (Peep the bottom left corner where she also added in her husband's tie.)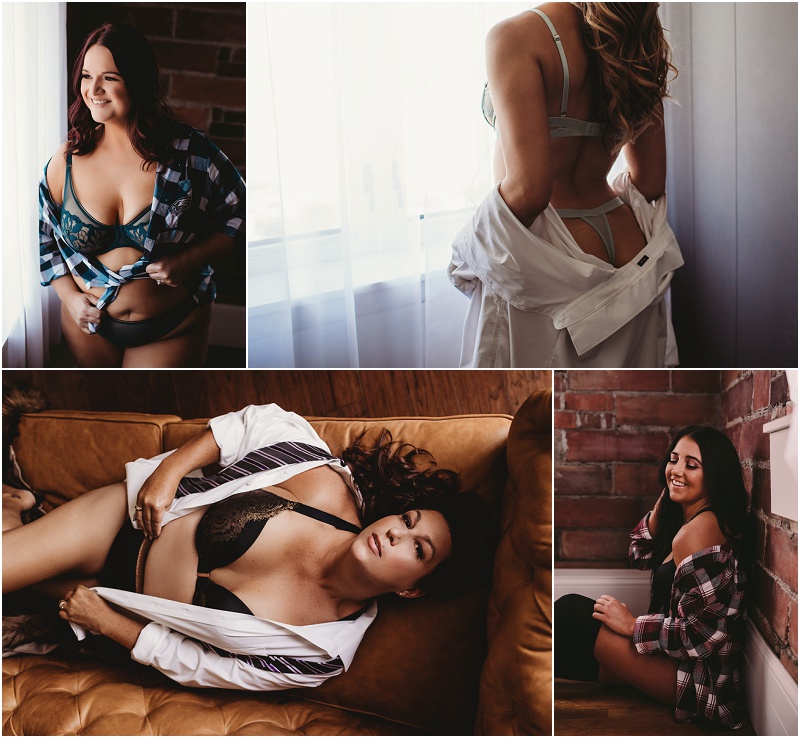 3. Books, magazines, records…
All of these are fun props to add in a little extra personality! For all of you bookworms out there: I now have a whole bookshelf that is currently being used as a backdrop with the bed!
(If you prefer the bed set back in the brick room, it's an easy switch, so please don't hesitate to ask!)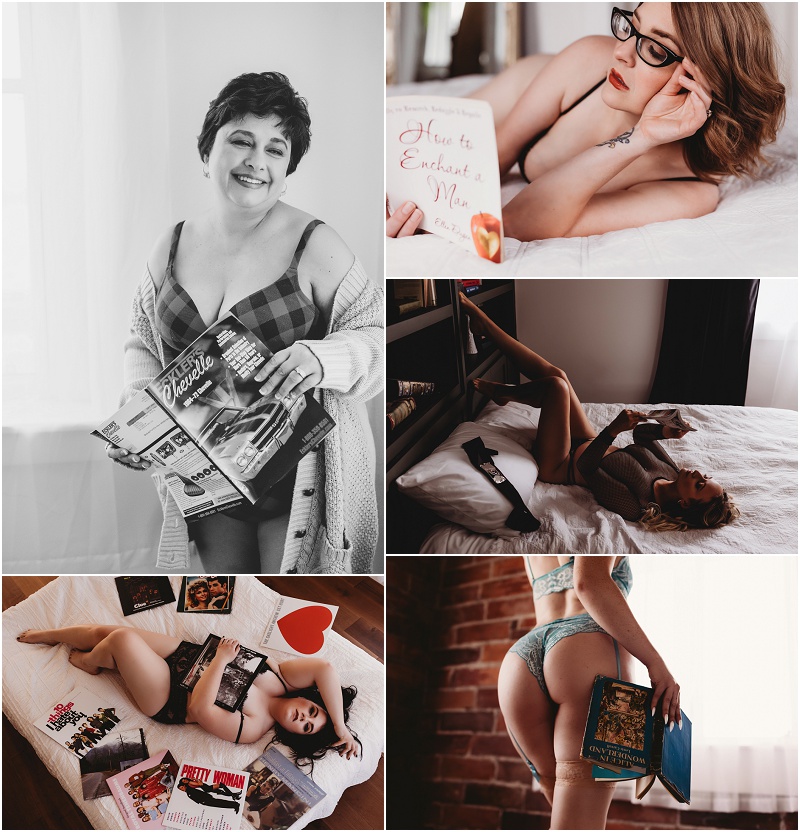 4. A Skirt
If you're looking for a more romantic look, you can't go wrong with a skirt! Sheer & flowy or fluffy tulle skirts go really well with a pretty bralette or paired with a bodysuit!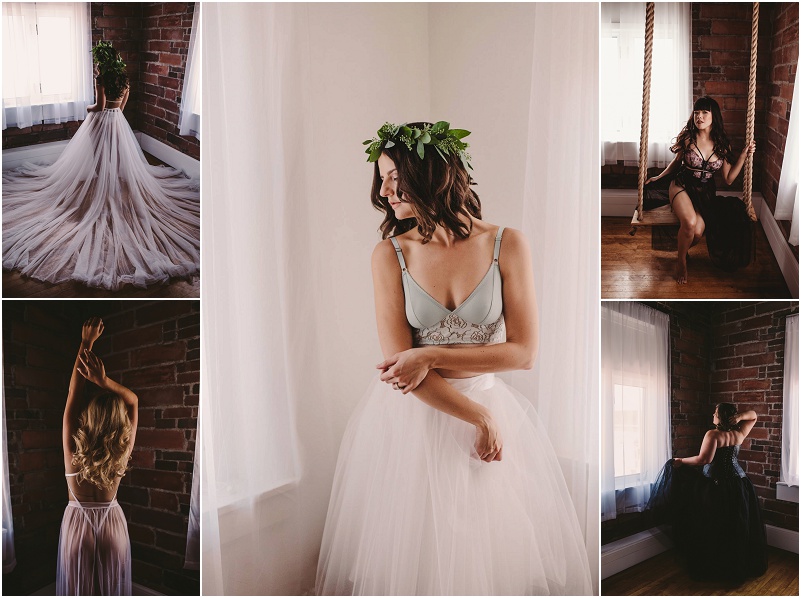 Come back soon for Part 3, because there are many more ideas coming your way!
How would you customize your own boudoir photoshoot? Let's chat about possibilities: CLICK HERE!