Miss B | Boudoir Photography
May 03, 2019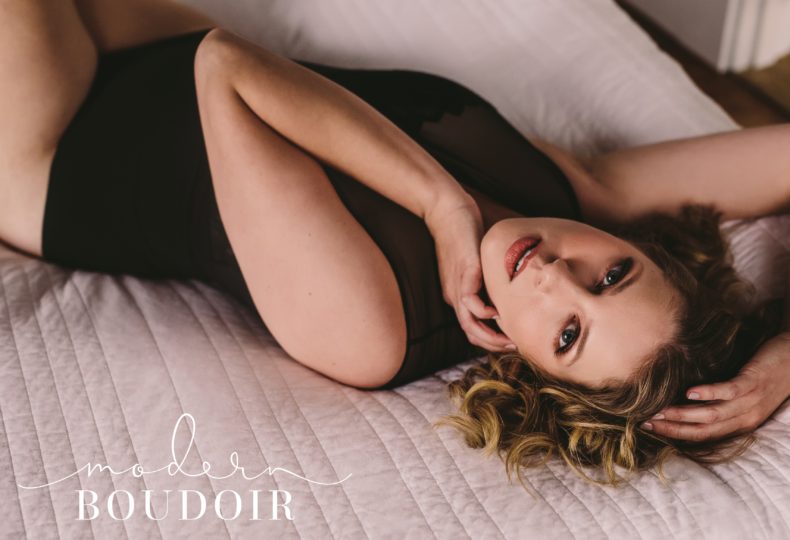 We're going to play today a little differently. Survey first, then overload you with pretty pictures! Ready, set, go:
| | |
| --- | --- |
| Tell how you felt about your pictures | I was speechless when I first saw them. I can be so hard on myself, and in the end I was worried for nothing. They're gorgeous and I've already pulled out the album for a pick-me-up on a rough day. |
| Tell your favorite part(s) of your experience | I loved choosing the lingerie to wear (I'm a bit of an addict) and getting ready before the photos. It was calming to sit back and let someone else take over hair and makeup! |
| …your LEAST favorite part(s) of the experience | I really enjoyed the whole process. Cassie does a fabulous job of making sure you're knowledgeable of and comfortable with everything, from the initial consultation to the final photo viewing. |
| What are your thoughts on your final photos/product? | I was debating whether to purchase an album, but I'm so glad I did. They are of high quality and I love the personal touches Cassie puts into the products. |
| Would you do another shoot with us? | Yes! |
| What advice do you have for other women who are considering a boudoir session? | Do it! When I was searching for a boudoir photographer, what initially caught my eye was Cassie's portfolio of clients. She is gifted in capturing the beauty/sexiness in women of various sizes, shapes, ages, etc. I'm a 30-something woman who has recovered from an eating disorder and had a baby, and I highly recommend doing it for yourself, no matter what your situation is. |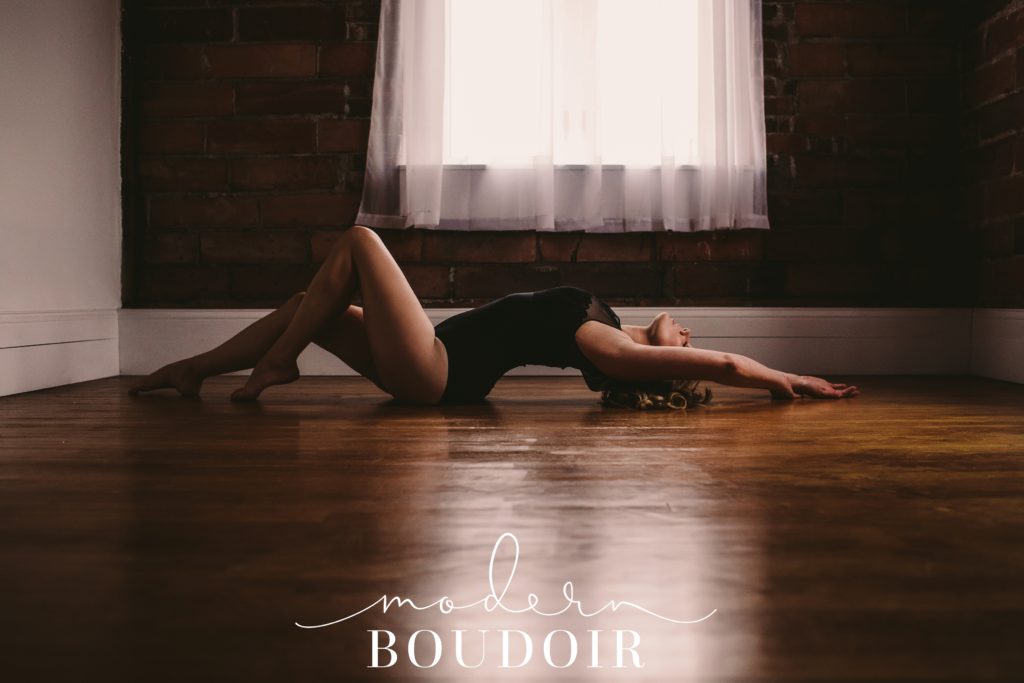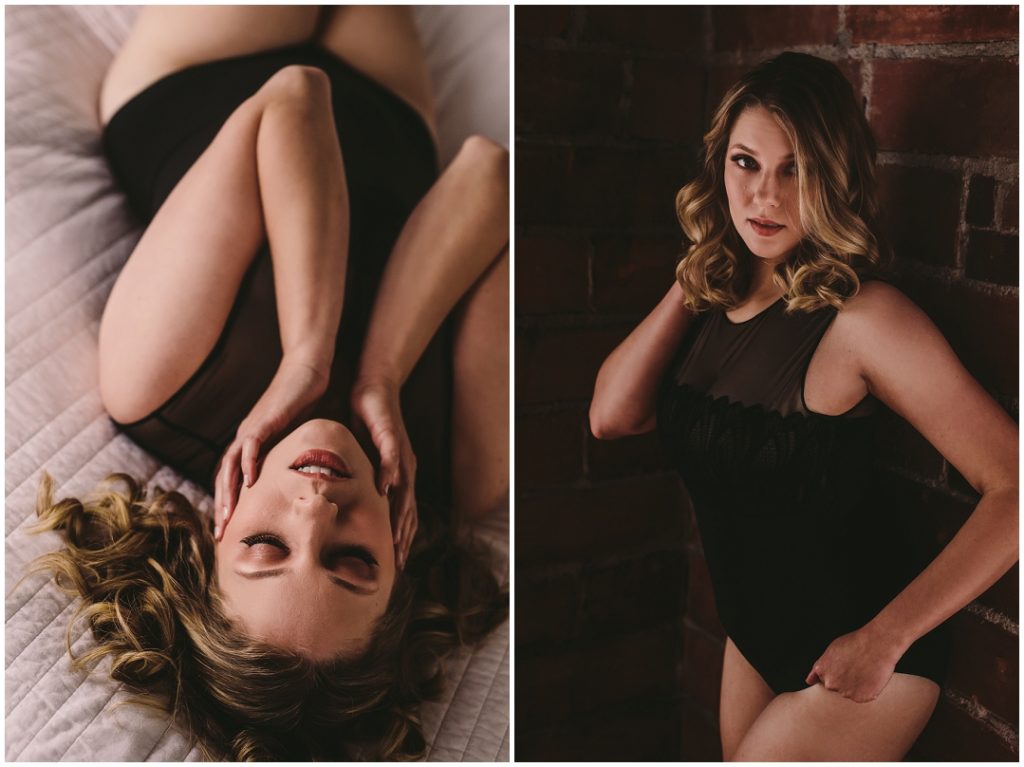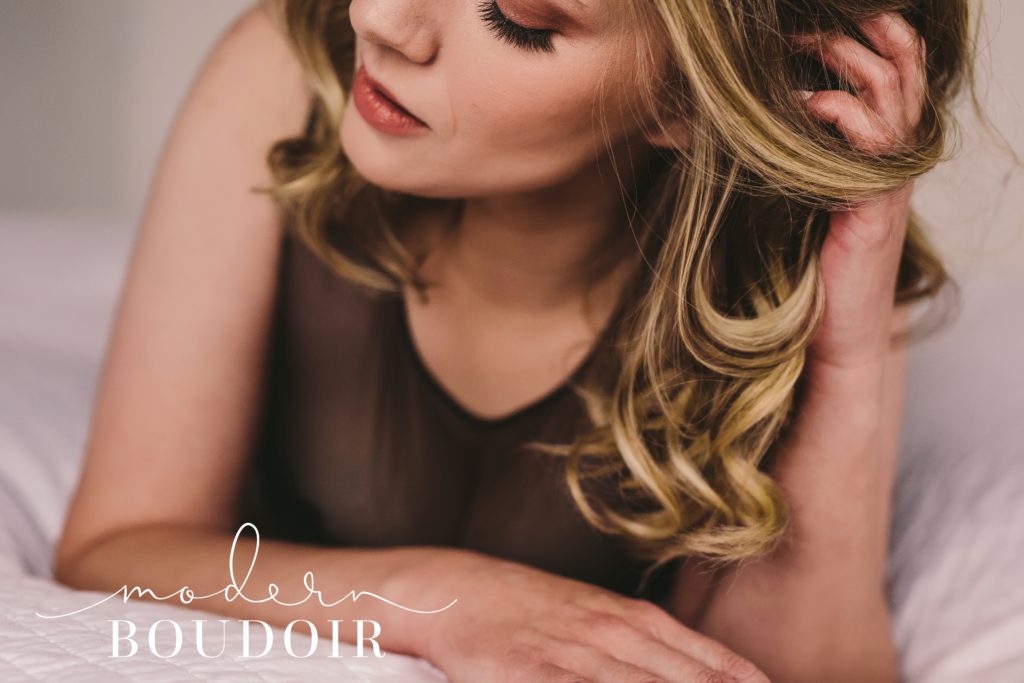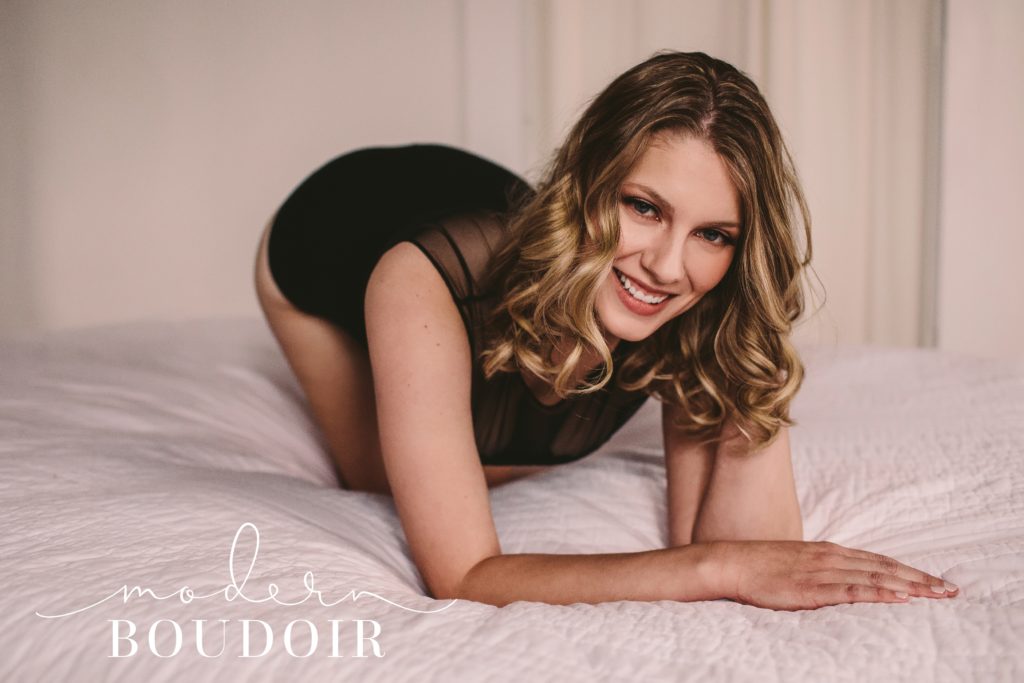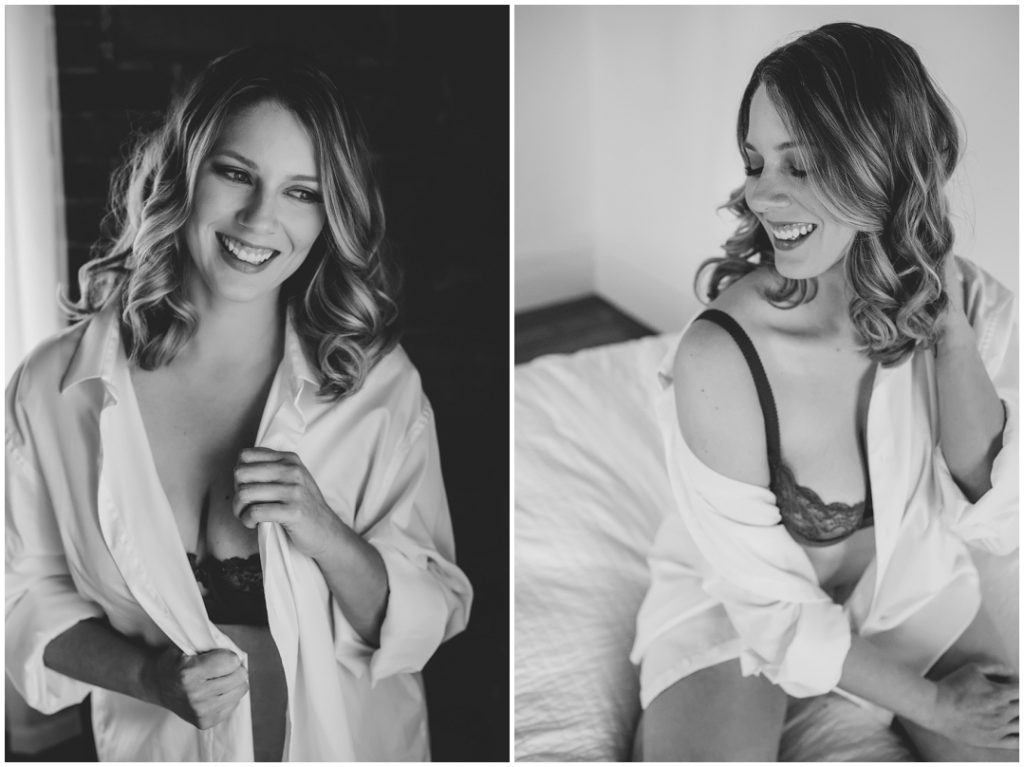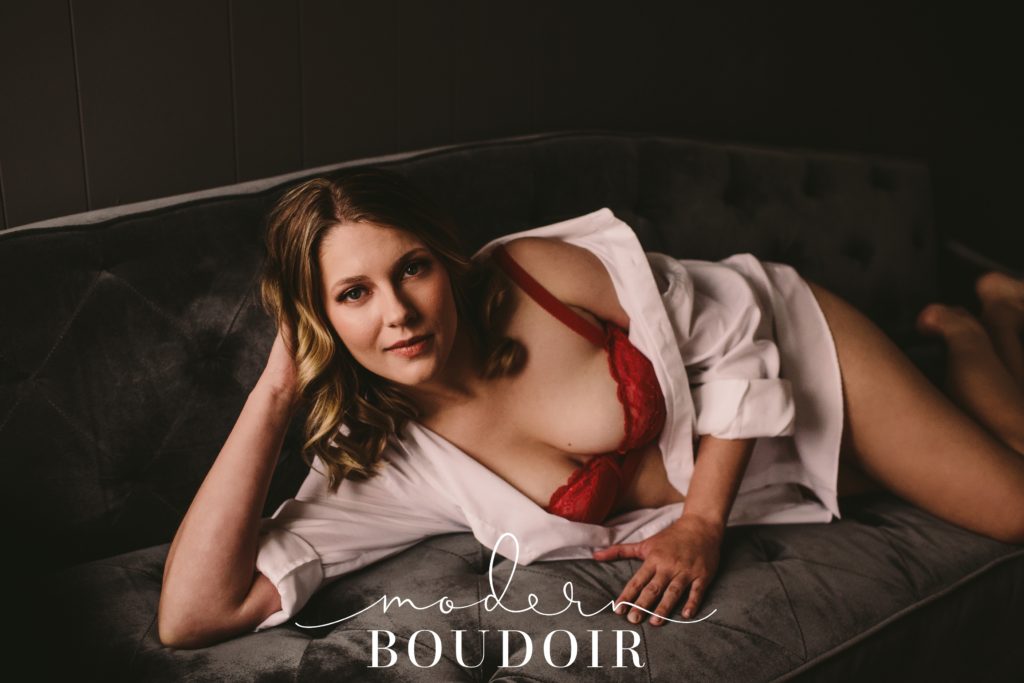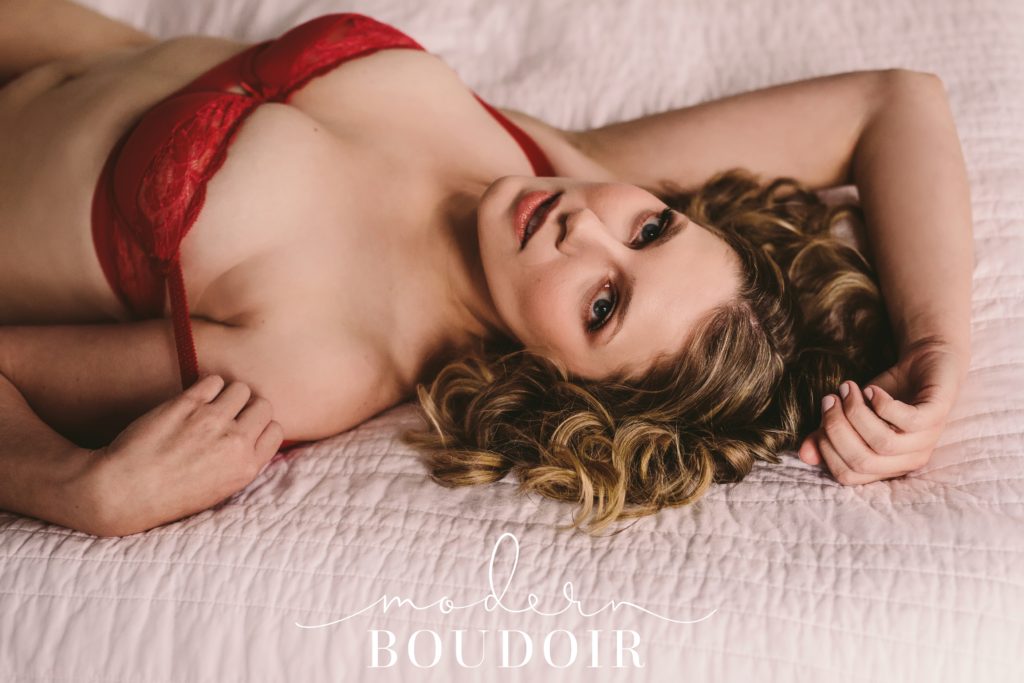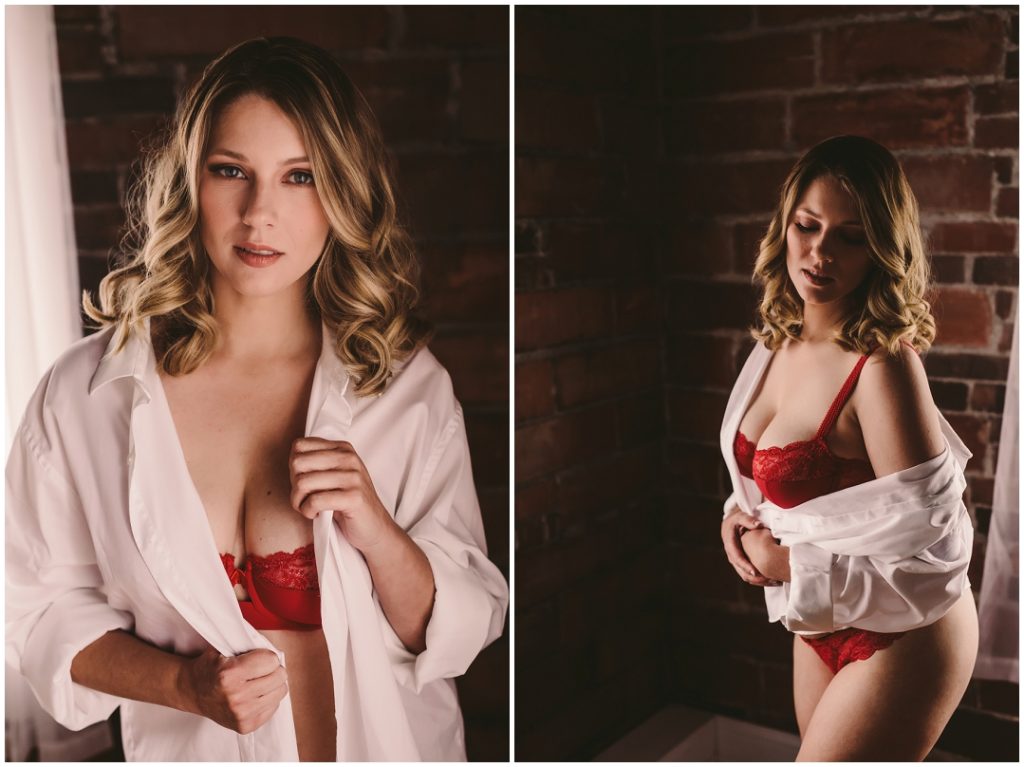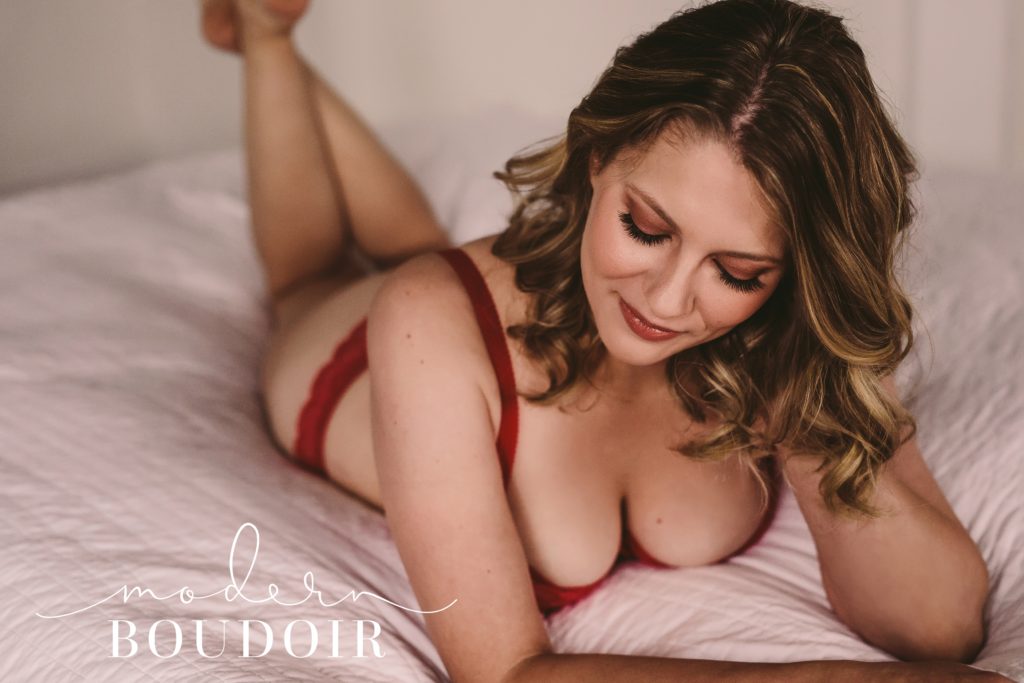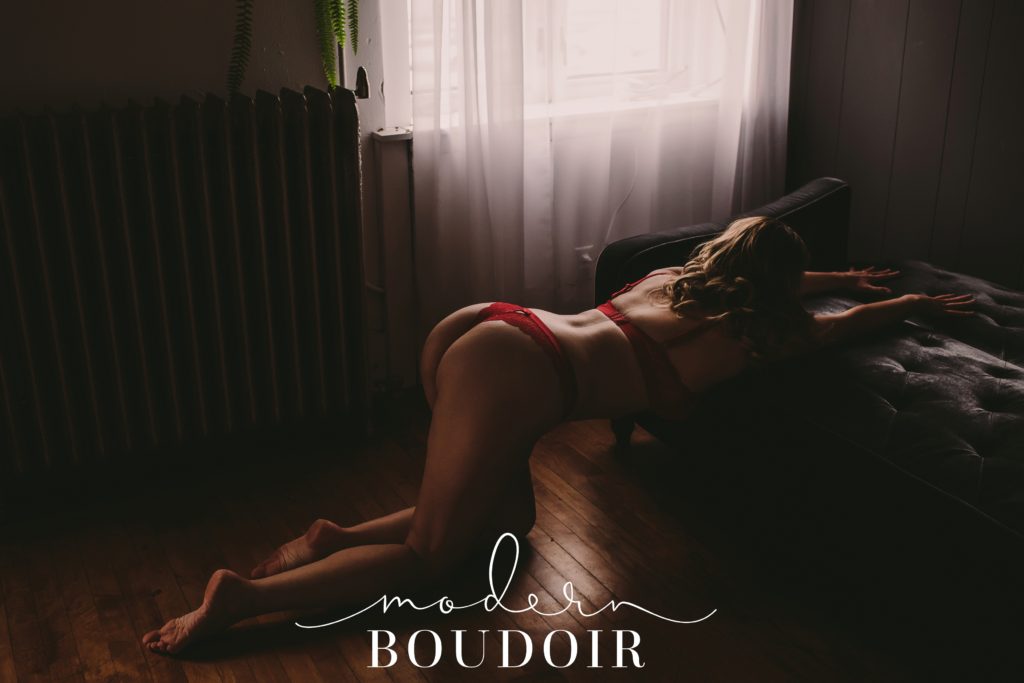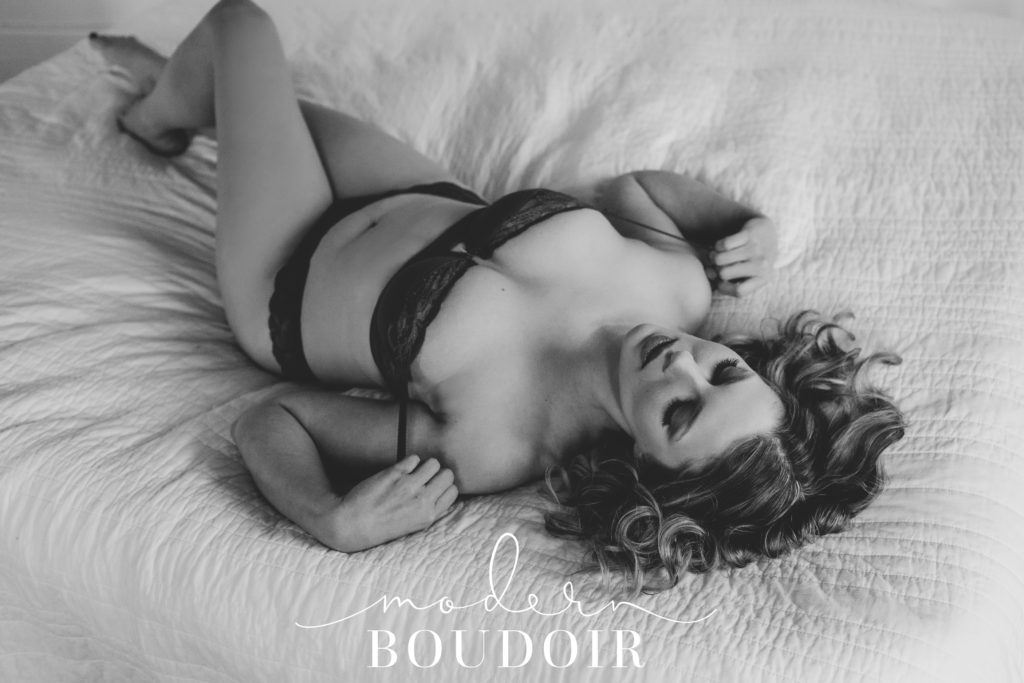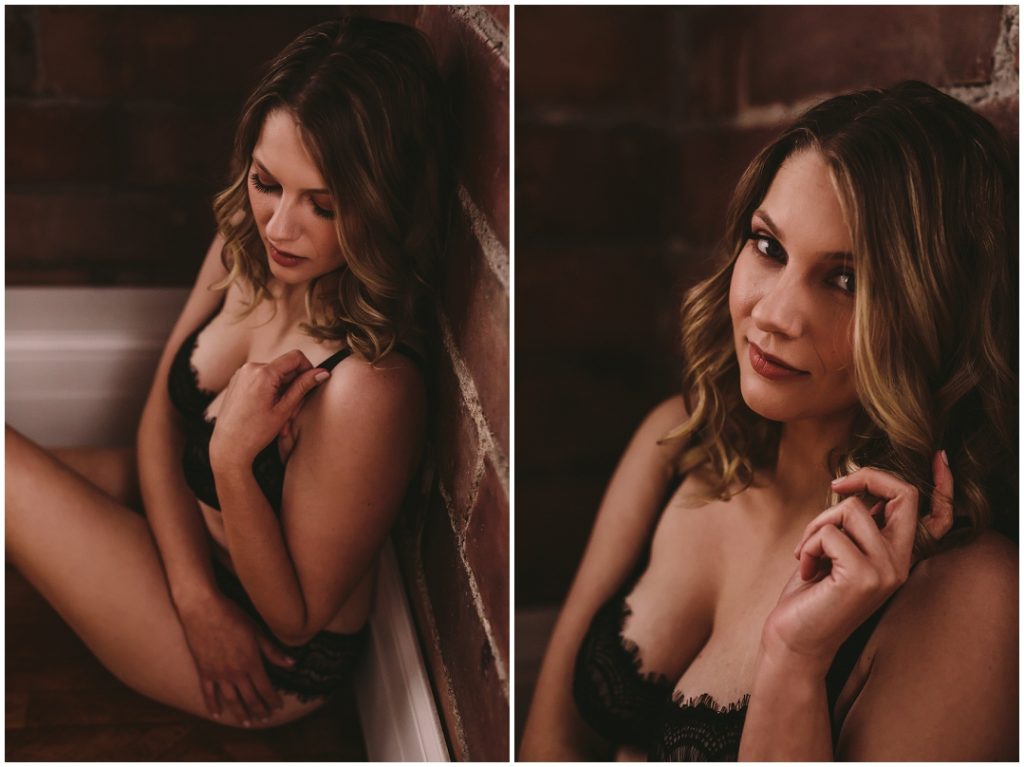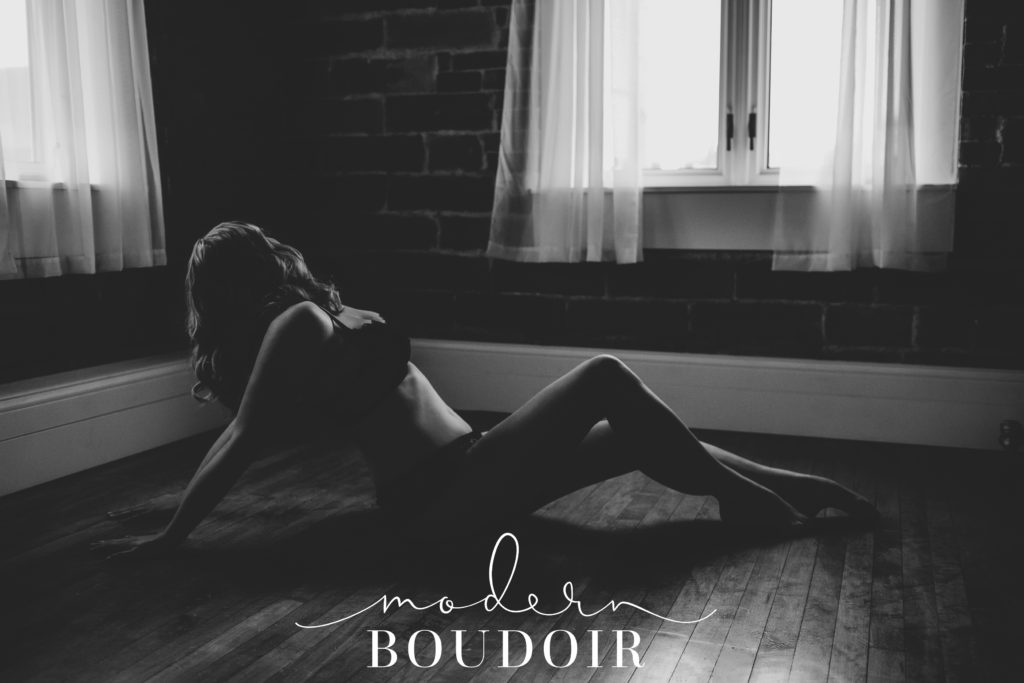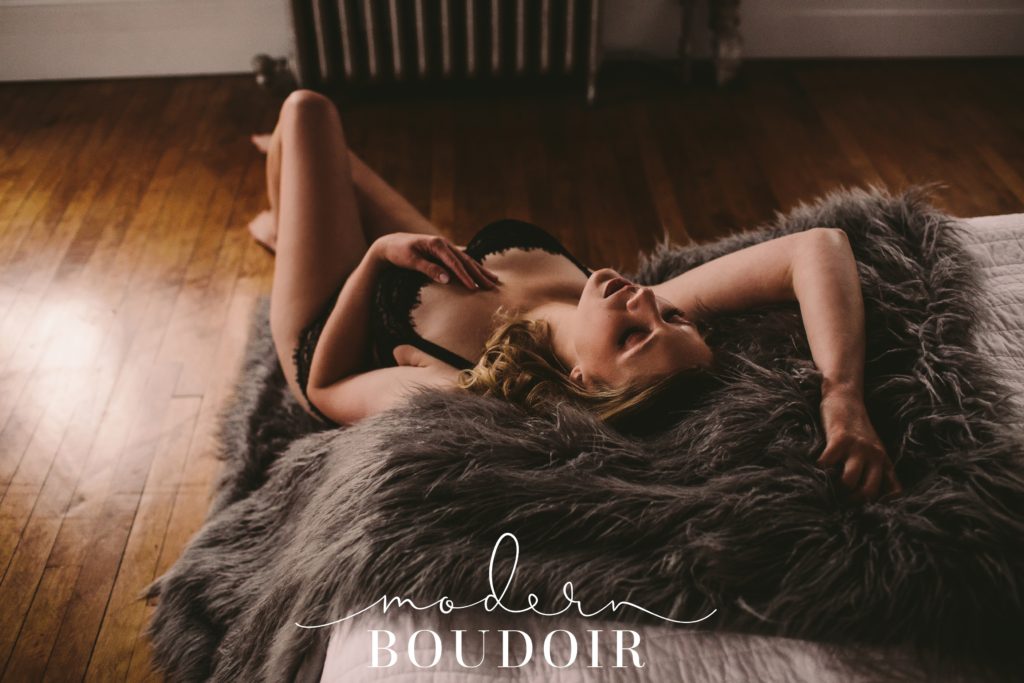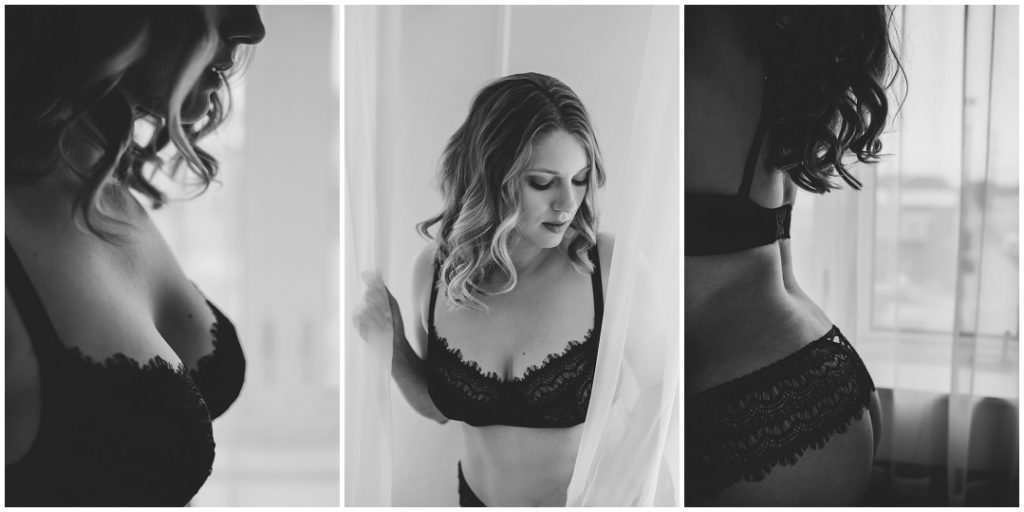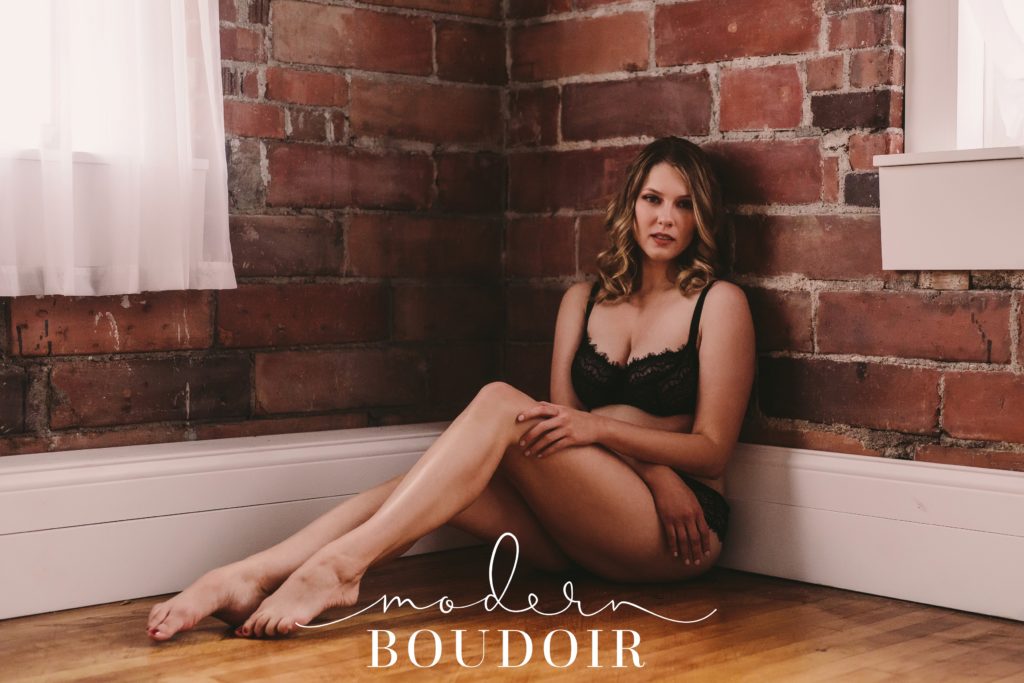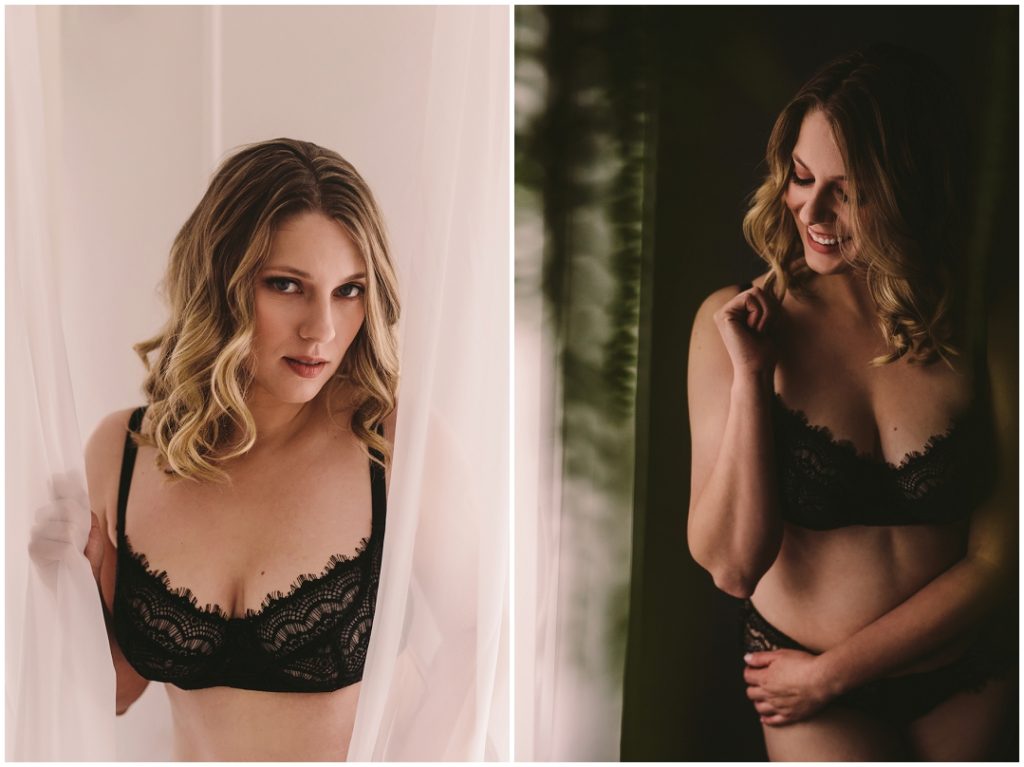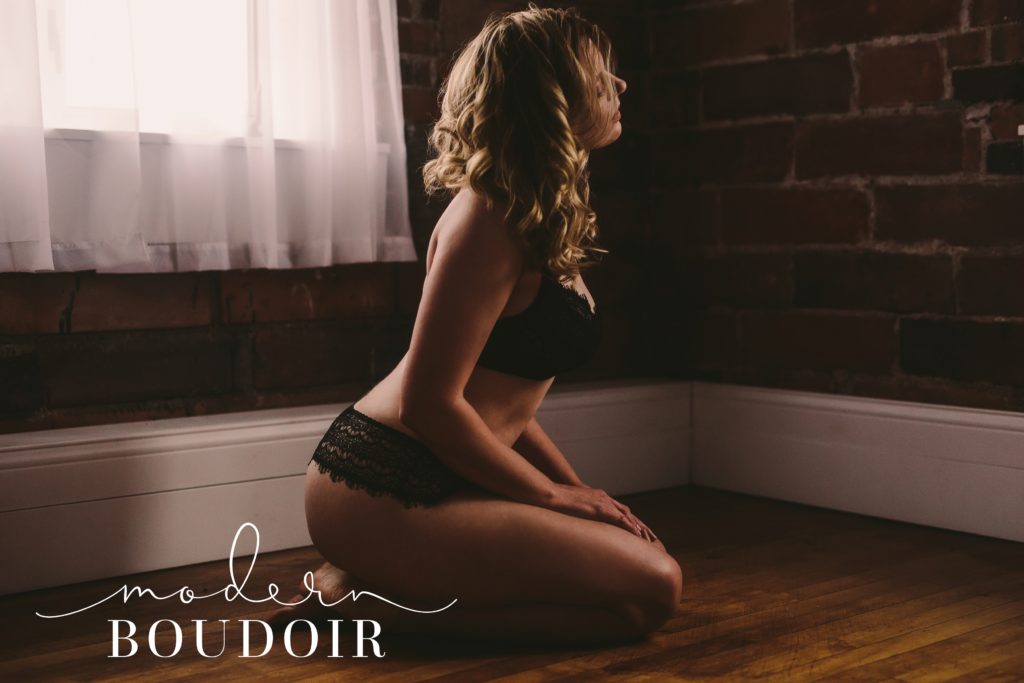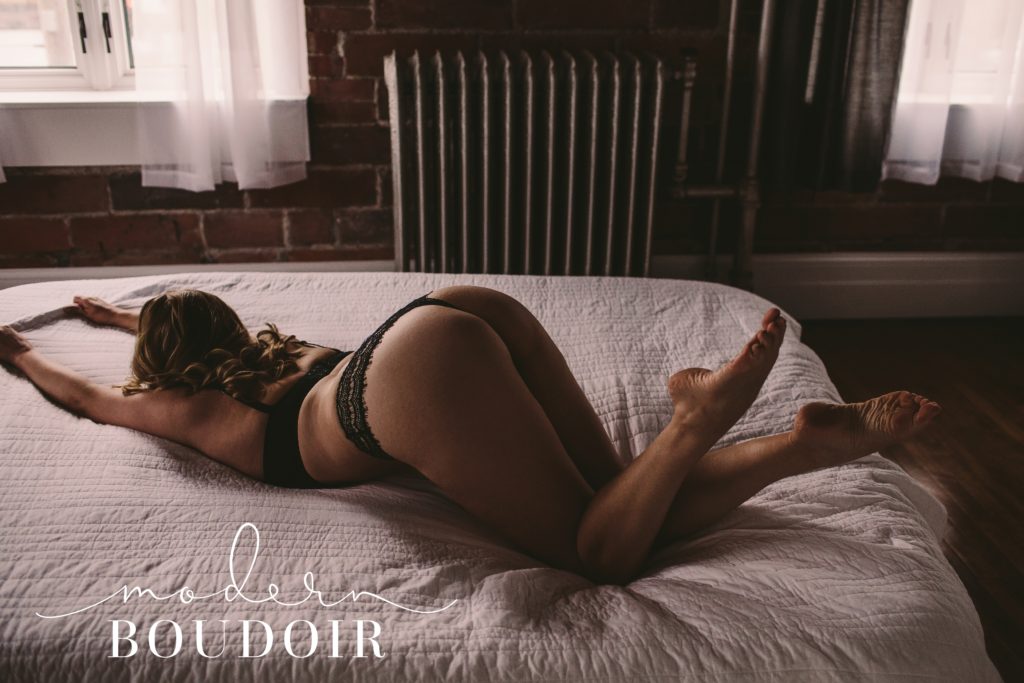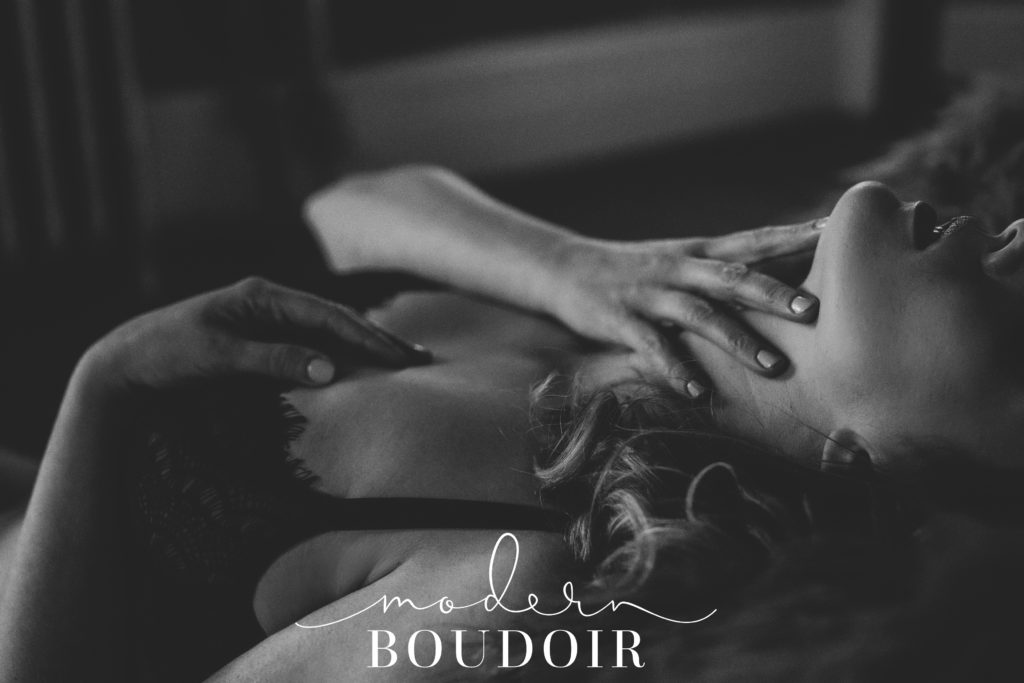 Are you ready?! Let's chat, click the diamond today!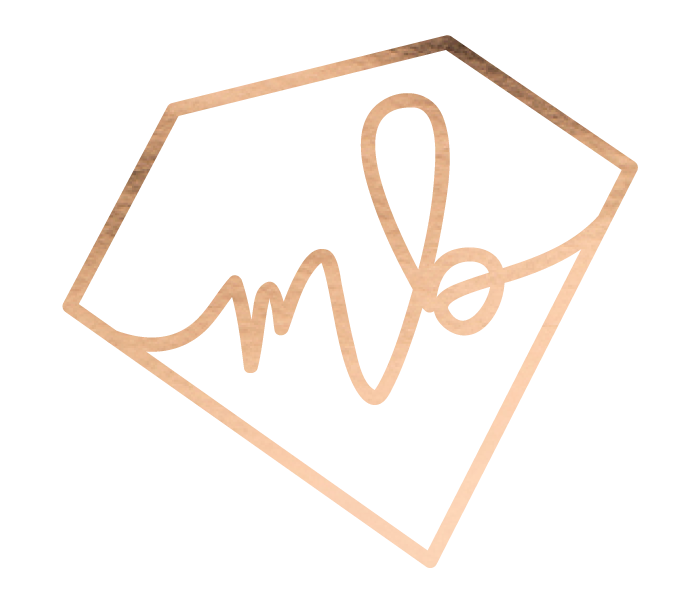 *THESE PHOTOS WERE USED WITH PERMISSION FROM MISS B.  MODERN BOUDOIR CARES ABOUT YOU AND YOUR PRIVACY, NO PHOTOS WILL BE USED WITHOUT WRITTEN CONSENT.*
Add a comment: