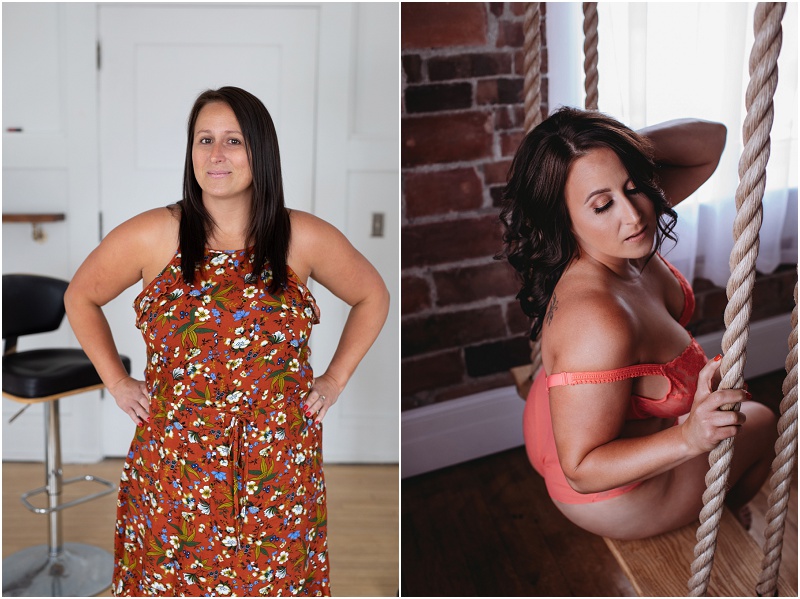 Did you feel comfortable throughout your session?

It was a very relaxed morning getting ready for the session, conversation was light and fun. During the photoshoot was also very easy. Cassie explained everything that she wanted me to do and made adjustments as she needed to make the pose look exactly as she wanted.

How did you feel when you first saw your images?

Honestly I was surprised. I know how silly that sounds but my view of myself is so skewed from how others view me. I'm not one to look at my own pictures and think WOW, but this experience was a game changer for that!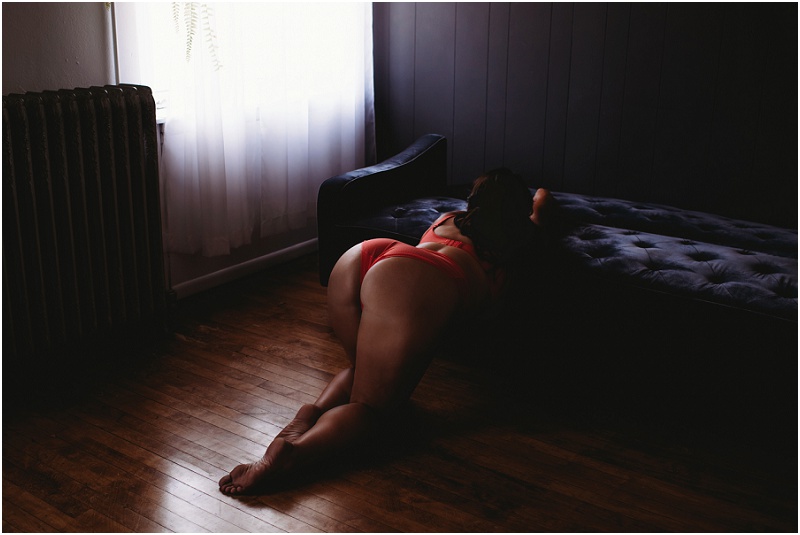 Tell your favorite part(s) of your experience

Everything was pretty awesome. Cassie has the studio set up in such a way that its comfy, like home so there wasn't any awkwardness walking around. AND the make up. Wow… I am a sunscreen and mascara kinda girl in the summer time and my makeup was awesome. It wasn't too much or over the top…just enough for that umph for the camera. I also never curl my hair and I loved the way it looked. Makeup was actually the part I was the most worried about!

What are your thoughts on your final products?

I love the phone app as well as the heirloom box. My husband has the photos arranged in order by his favorites.
What advice do you have for other women who are considering a boudoir session?
Don't wait. Just do it. If you wait there will always be some excuse as to WHY you aren't scheduling an appointment. Call/Email/Insta DM/Facebook Message this amazing woman NOWWWWWW and put something on the calendar…you will be very happy you did.
Click here to contact me & start your boudoir experience!
Black bodysuit & Bra/Panty set from 
Amour