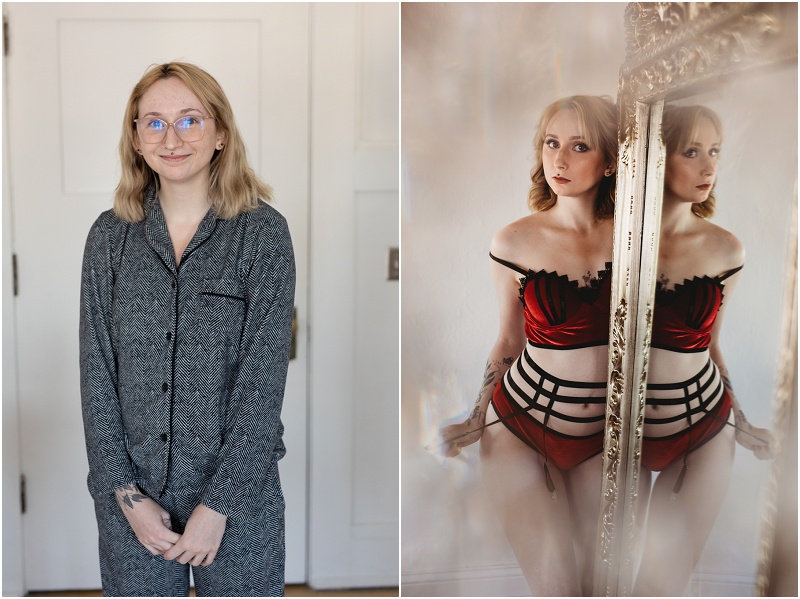 How did you feel when you first saw your images?

Amazed at how good I looked.

Tell your favorite part(s) of your experience

I loved getting pampered prior to the shoot and how good I felt throughout it.

What are your thoughts on your final products?

I love them so much!

What advice do you have for other women who are considering a boudoir session?

Just do it! It's a great experience to have.
Let's create your dream boudoir session, click here to contact me!