For a few months in 2021 I had a cloud set up (unfortunately the set did not fare well with the Iowa humidity.) I'm really excited to share the images we did create during that time! As well as Miss H's thoughts about her experience!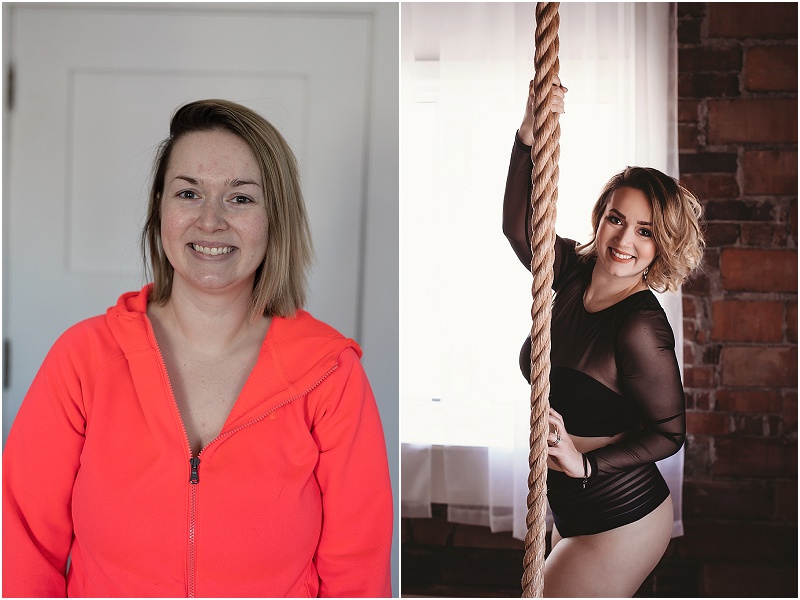 Did you feel comfortable throughout your session?
I was immediately comfortable the second I met Cassie. Kati was fantastic for hair and makeup, she had me laughing instantly. I was so nervous being so vulnerable in front of complete strangers, but I never once felt judged or uncomfortable.
How did you feel when you first saw your images?
I could not believe that was me. I have always struggled with body image and sexy is NEVER a word I would use to describe myself. I felt like I was finally seeing myself through my husband's eyes. It also made me realize I have spent way too much time being so hard on myself based on how I think I should look. I can't stop looking at my images and I'm so proud of myself for trying something new. I look amazing and I love it.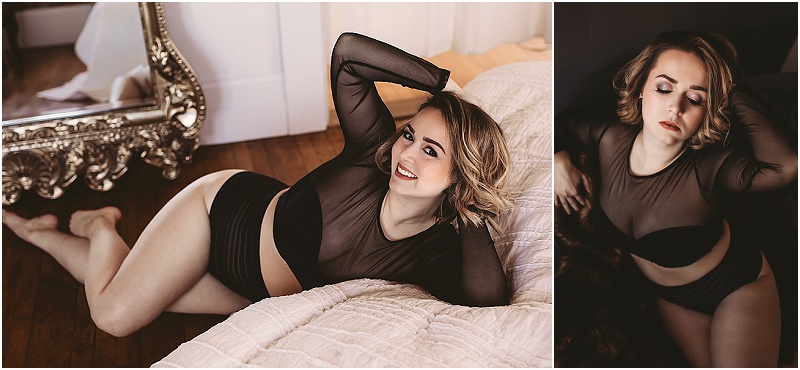 Tell your favorite part(s) of your experience
All of it. I did not know what to expect. I was so nervous I was shaking for the first several photos. I loved the way I looked and felt. Every woman deserves this experience. Cassie is so incredibly talented and because of this experience I carry myself differently.
What are your thoughts on your final products?
I am glad I decided to go with the flash drive. Choices are hard for me so I love having all of my images. It's also absolutely beautiful, who doesn't LOVE rose gold?!
What advice do you have for other women who are considering a boudoir session?
Do it. I was nervous and honestly was feeling guilty for spending the money on something like this for myself. It is so much more than just pictures. You deserve it. Also, stretch and hydrate because that was HARD work.
I absolutely love pampering women through boudoir photography & showing them a side of themselves they don't see often! If you're ready to learn more about this experience, click here to contact me!