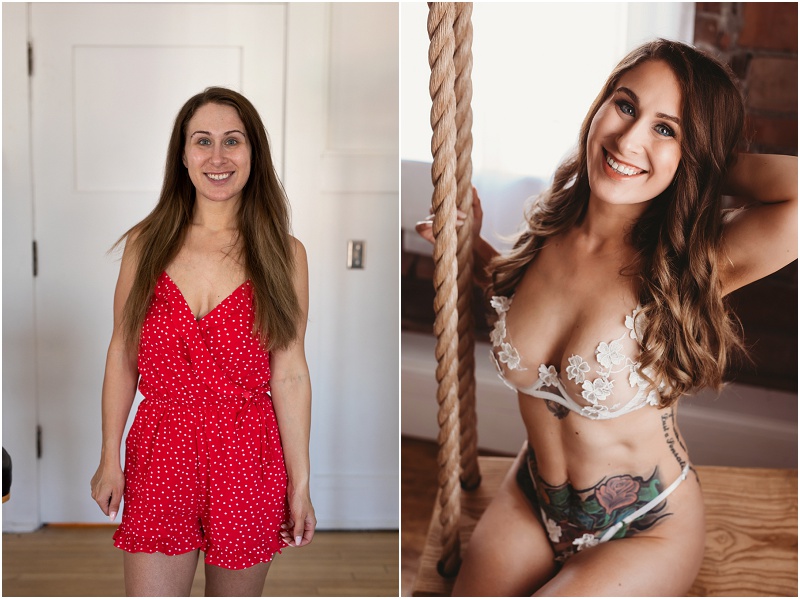 Did you feel comfortable throughout your session?

I felt super comfortable during my session! I originally booked after losing 35 lbs, and by the time my session rolled around I had gained about 10 back and I was nervous about not feeling my best, but I felt great!

How did you feel when you first saw your images?

Shook! I couldn't believe that was me. When you're in the middle of it doing poses that make you feel like Raven from the "Exorcist" with all the back bending lol, it was fun to see the results!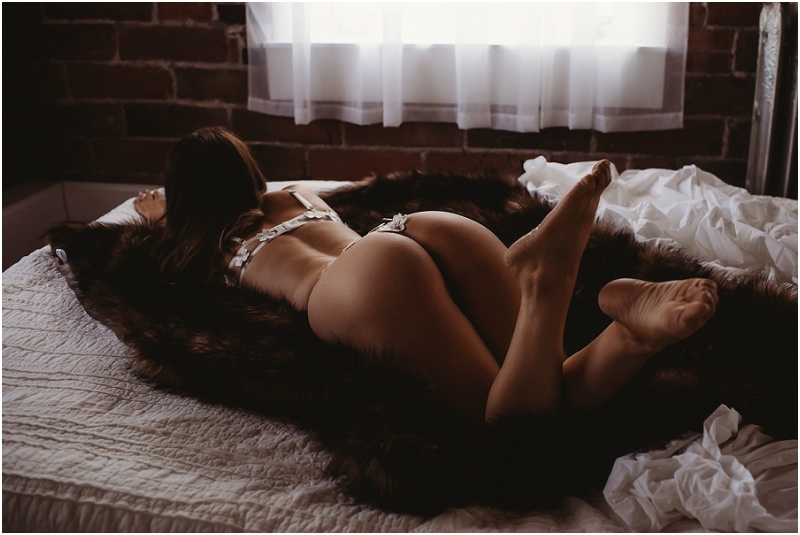 Tell your favorite part(s) of your experience

Ummm feeling like a bad b*tch honestly! By the time hair and makeup is done, all that nervousness melts away.

What are your thoughts on your final products?

I love them (and so does the husband!) Amazing quality and the turnaround time was super super fast!

What advice do you have for other women who are considering a boudoir session?

Do it! Whether this is for you or SO, it's such a fun experience and it definitely something I'd recommend to anyone at any point in life ❤️
Click here to contact me & start your boudoir experience!