Miss J | Iowa Boudoir Photography
January 10, 2021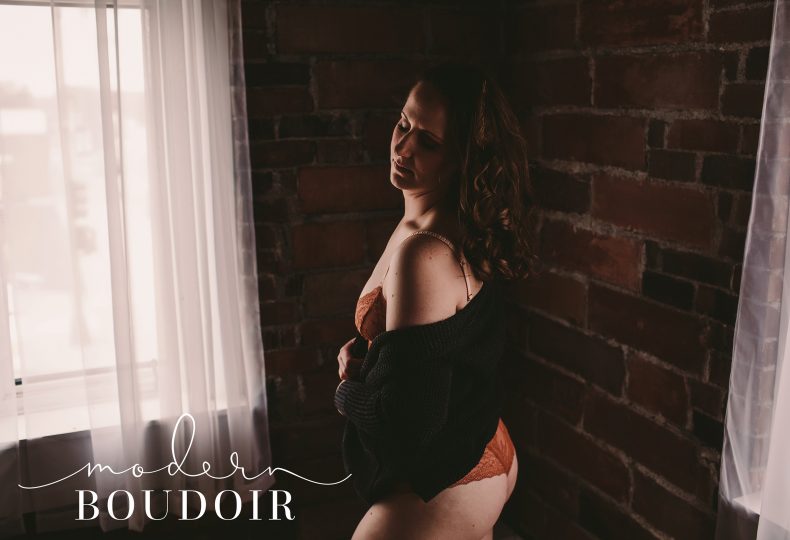 Scroll down to hear about Miss J's experience with Modern Boudoir!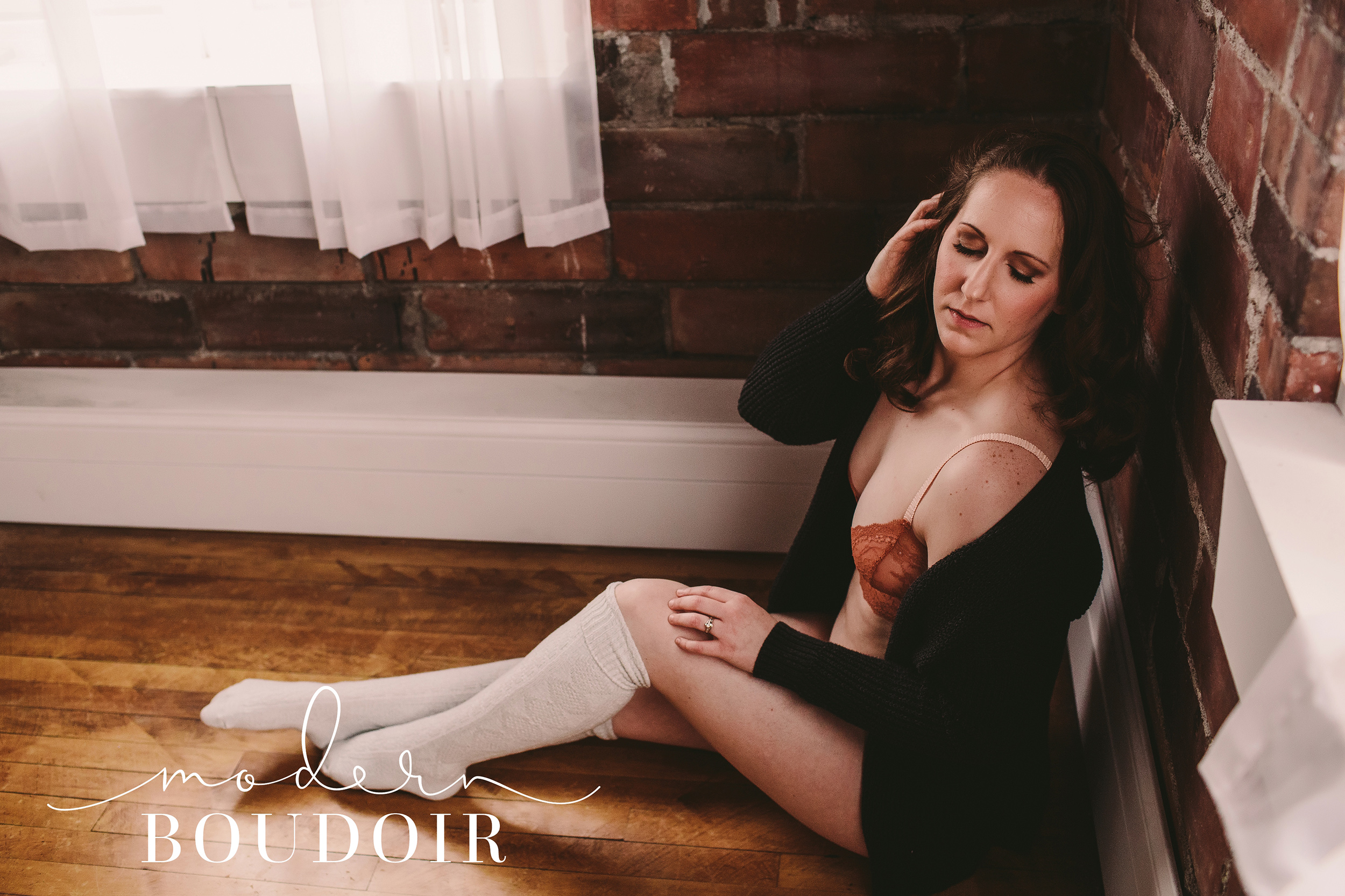 Did you feel comfortable throughout your session?
Definitely! From the moment I stepped into the studio, Cassie and Allissa (hair & makeup) made me feel welcome and pampered. It was fun to start the morning by chatting with them about 90's TV shows!Leading up to the shoot, I was a little worried about being practically naked in front of Cassie, even though we've been friends for years and I know her to be super supportive and non-judgmental. Honestly, I didn't even have time to worry about awkwardness once the shoot got going. I was too busy focusing on holding a pose, bustling from one room to another, or giggling at Cassie's insane (and adorable) little laugh to care about being so exposed.
How did you feel when you first saw your images?
Excited, but so nervous! The first sneak peeks on the day of the shoot already looked fabulous, but I was worried there couldn't possibly be enough "good" photos of me to make an entire album. I was WRONG! Cassie knows exactly what she's doing to capture all the best angles/lighting/etc. I marked a ton of images as "maybe" for my album and narrowing them down was a challenge. It was definitely a confidence boost to see myself looking so beautiful and sexy.
Tell your favorite part(s) of your experience
The shoot itself was an amazing experience. My hair looked fantastic and it was just a lot of fun to run around the studio in my underwear. Cassie was so encouraging throughout the entire process, giving me praise and compliments every step of the way.I also really liked seeing how the make-up and poses translated on camera. Admittedly, I was a little nervous about the makeup. It was done a lot heavier than I would normally wear it (I'm more of a shower, apply a little mascara, and go type of gal), but it ended up looking beautiful on camera.
What advice do you have for other women who are considering a boudoir session?
Go for it! No one is as awkward as me (it's the truth), so if Cassie can make me look amazing, then she will make you look incredible. I've only had my album a couple days, but I've looked at it at least 8 times so far. It's just such a good feeling to be able to look at images of myself and think "I am beautiful." And every woman deserves that feeling.
How can we improve?
I honestly can't think of any improvements at the moment. It seems like you have the entire process down to a science at this point, seeing as everything from consultation to ordering session went incredibly smooth.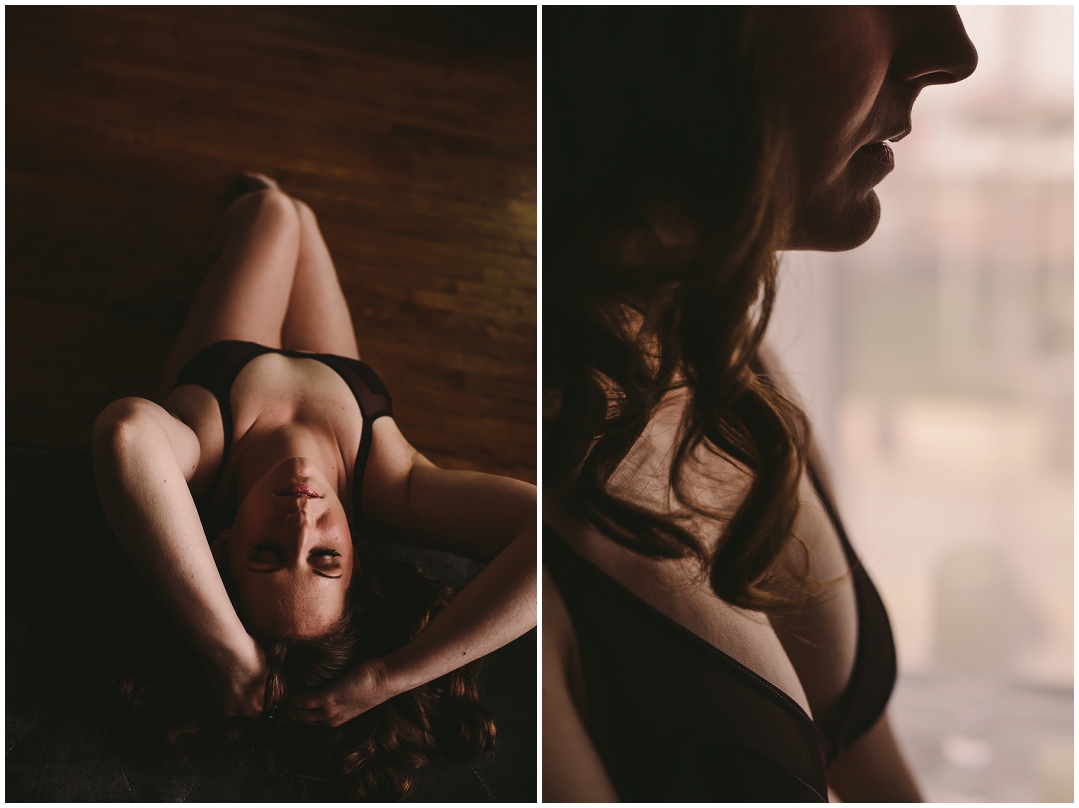 Add a comment: