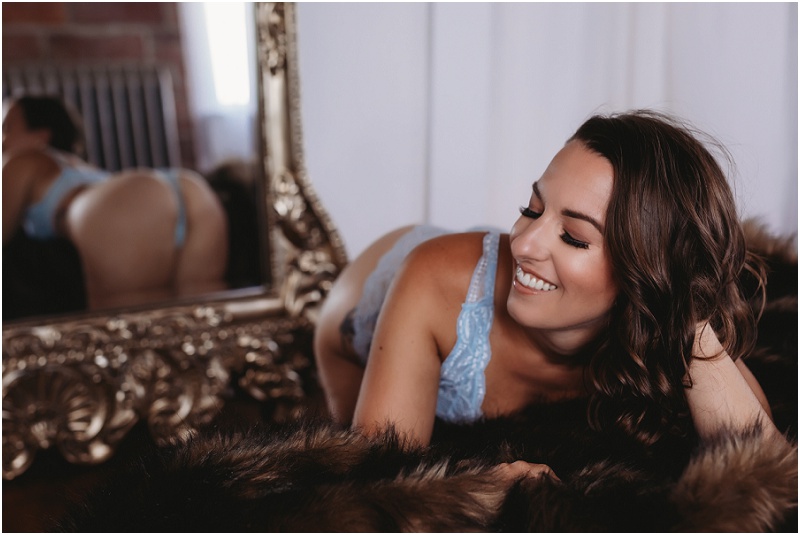 Did you feel comfortable throughout your session?
Yes, Kati with After Glow Pro Studios did exactly what I requested for make-up and hair as she is whirlwind in all the right ways. Also, Cassie was so kind and full of energy. I am a high energy person and at the same time, I was not where Cassie or Kati was at, at 10:00am in the morning. They definitely set a light, friendly, pumped up tone. I just drove 2.5 hours so it took me a minute to meet their energy which was amazing.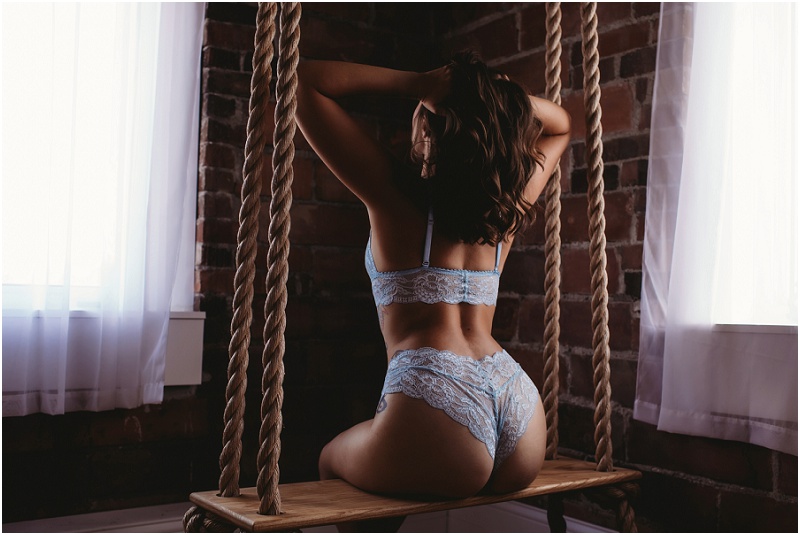 What are your thoughts on your final products?
Self love is a process. I saw the initial photos with Cassie. I think I needed time by myself with them before I could really trust myself to look at them, really look at them. When I did, WOW! Gosh, they are truly beautiful; I am beautiful, sexy, and strong. I purchased the flash drive that had 68 photos on it. When I initially looked at them, I thought I only really loved a handful. Not the case. I loved so many, the majority in fact. I had to sit and look at me, just me, for such a long time and see the strong, powerful person captured in these images. Every time I look at them, I love them more (I look at them frequently and often). The final product and goal was and is to love who I am more deeply which was the intention behind booking in the first place. The goal was accomplished in so many ways. The process was my own personal mental gymnastics and I had a kind and energetic coach in Cassie to get me through.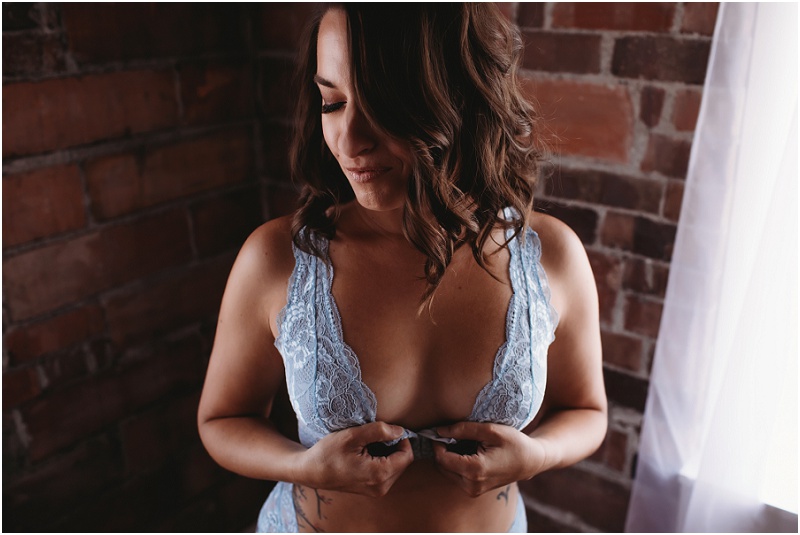 What advice do you have for other women who are considering a boudoir session?
If your goal is the same as mine which was to see yourself and to learn to love yourself more deeply, this helped me work towards that goal. And, Modern Boudoir is the Dream Team of experts for this mental and physical exercise. Allow yourself to struggle through AND allow yourself to relax and be in the moment. We can experience multiple dichotomous emotions at the same time. Self love is a continuous, evolving process and this helped me on my journey.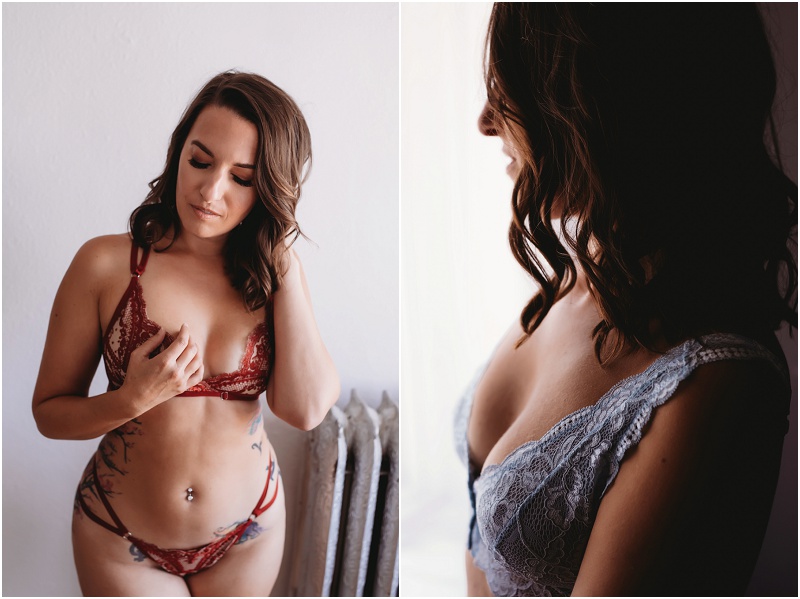 Do you have any other comments/suggestions?
Cassie was amazing, kind, knowledgeable, and thorough. I follow MANY boudoir accounts across the country and am a researcher by trade. I chose her because she is easily one of the best in the industry. I would add my photos as evidence to that statement. I am truly glad I did this for me.
Click here to contact me & start your boudoir experience!