Miss M | Boudoir in Iowa
July 25, 2019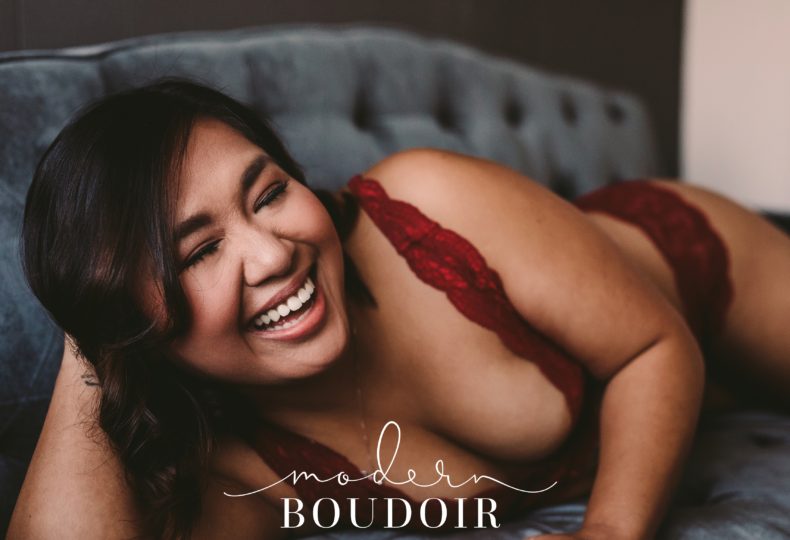 I'm posting a lot of smiling/laughing poses today – because I want to. And because her smile is contagious.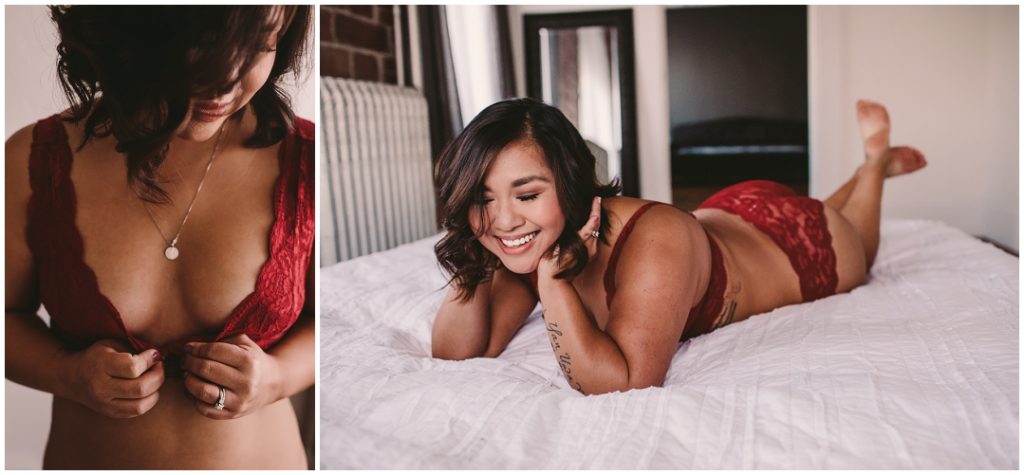 Did you feel comfortable throughout your session?
I don't have enough positive words to describe my session. Cassie has been a close friend for years but being at this intimate of a level, as my friend, I couldn't tell if I would feel at all uneasy. Letting Cassie go lingerie shopping kickstarted my peace of mind 1. because while I was positive that in her excitement she was just going to try to sell me on things, rather she helped give me confidence in how to shop for lingerie in general 2. I got her perspective as to how certain pieces would look in the shoot and being I've never gone lingerie shopping before I got another sense of how fun it is and how I should feel. After that, in the way she explains the "what to expect" and how to prepare for your shoot, she makes the anticipation even less nerve wracking and so seamless that you just ease into all the prep leading up to the shoot in a step by step process that's 100% about you that you almost forget you're there for half naked photos and you're just enjoying a time of pampering and self encouragement.
How did you feel when you first saw your images?
I felt the need to critique myself, as most all do, but in Cassie's gorgeous technique-from the way she positions you in the photos that is most flattering, to her editing-I was able to look past my own criticism and was able to just enjoy my photos.
Tell your favorite part(s) of your experience
My favorite part was genuinely just how fun the whole photo shoot went. It was fun to learn the positions she needed you posed in to get the look or vision she wanted. I loved how she demonstrated for you rather than the awkward trying to explain how she wants this limb turned or angled. I love that Cassie exudes joy and passion in her work expressed in the studio, through her editing, to helping you pick your photos for your final product(s).
What are your thoughts on your final products?
I'm absolutely satisfied with my final product and cheesy or not I love being reminded of my positive experience to when looking through my album.
Would you do another shoot with us?
For the experience, yes
What advice do you have for other women who are considering a boudoir session?
Let yourself have fun. Have the trust in Cassie that she sees the beauty in you, even if you doubt, and will highlight your best features. She's so bubbly anyway there's no room for negativity or doubt while you're in that shoot.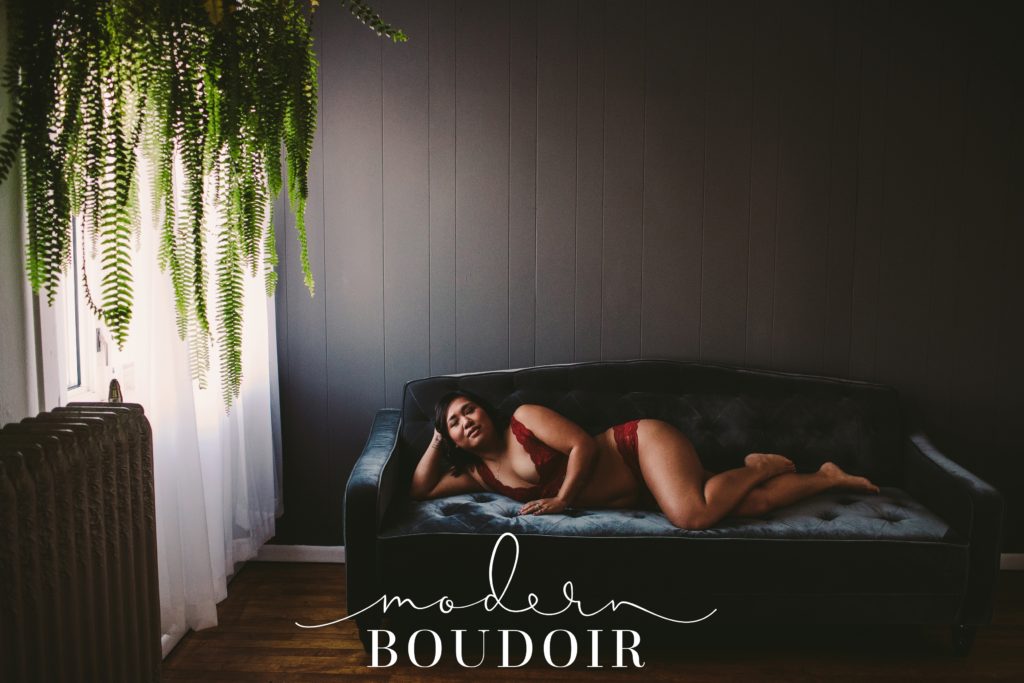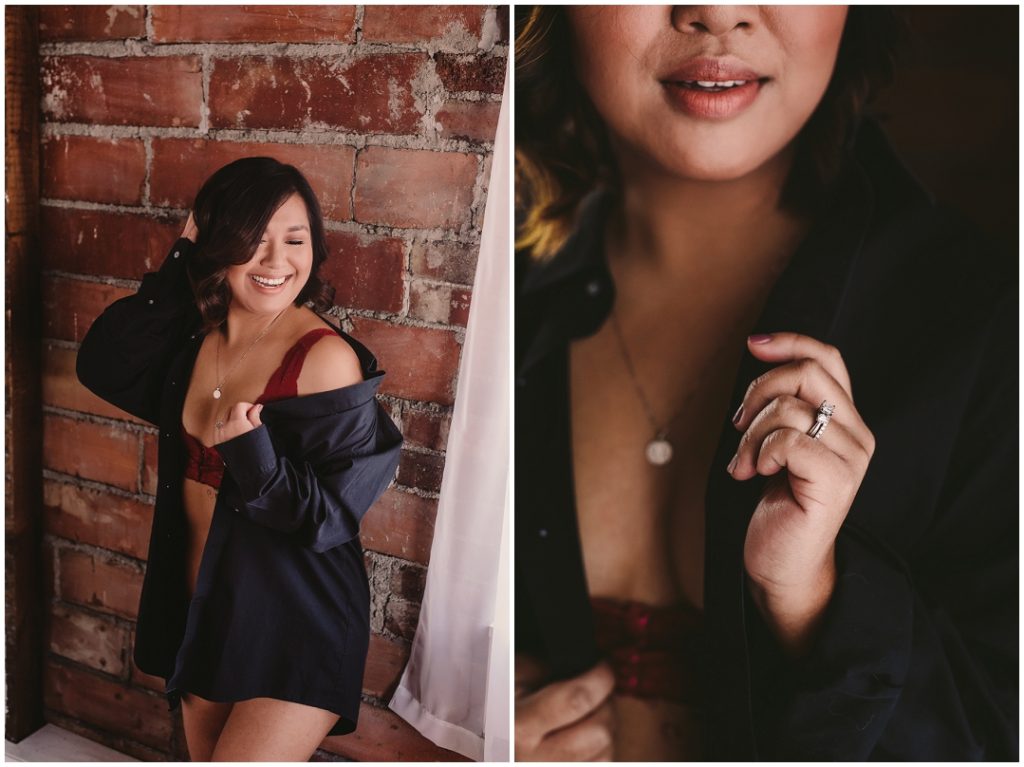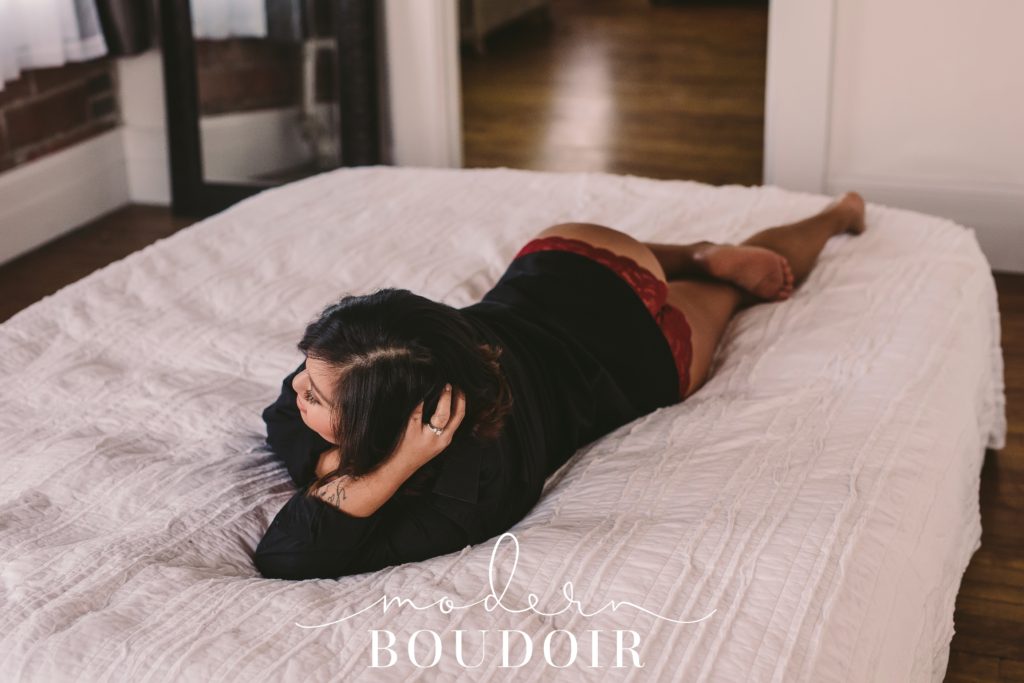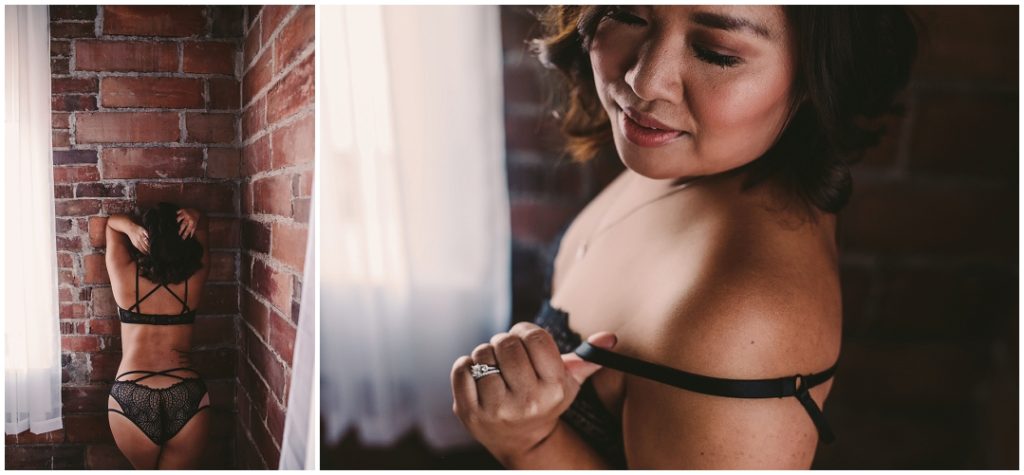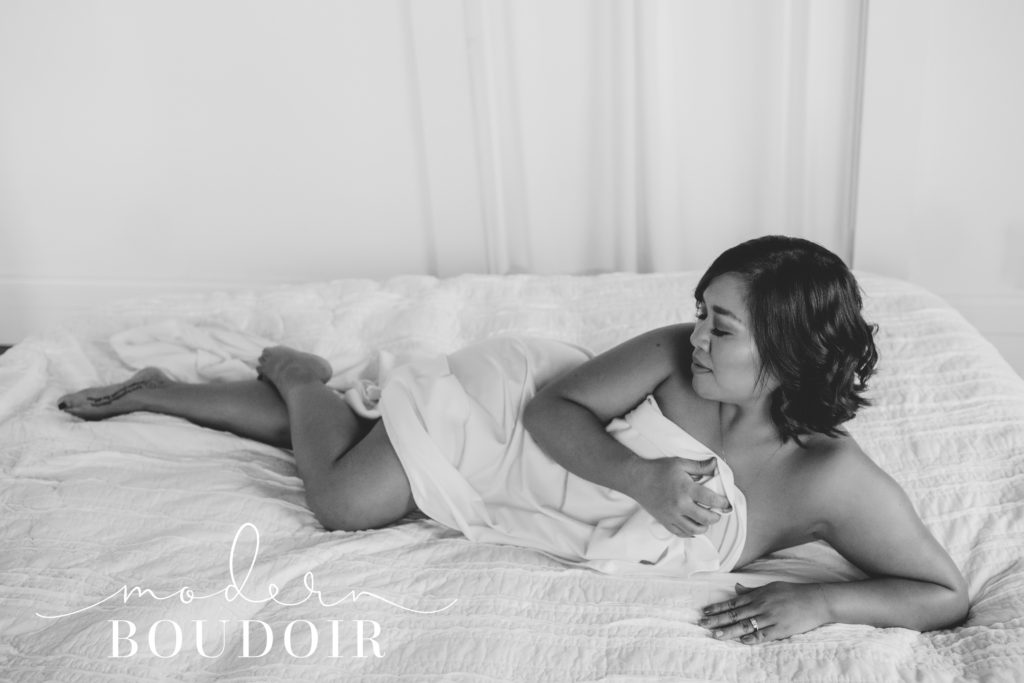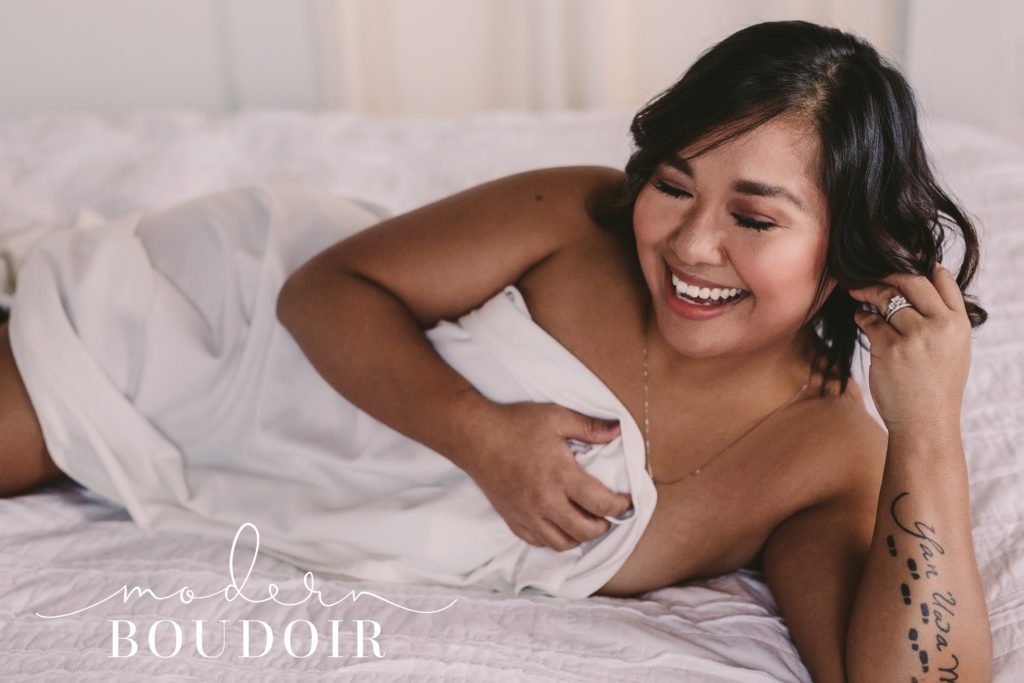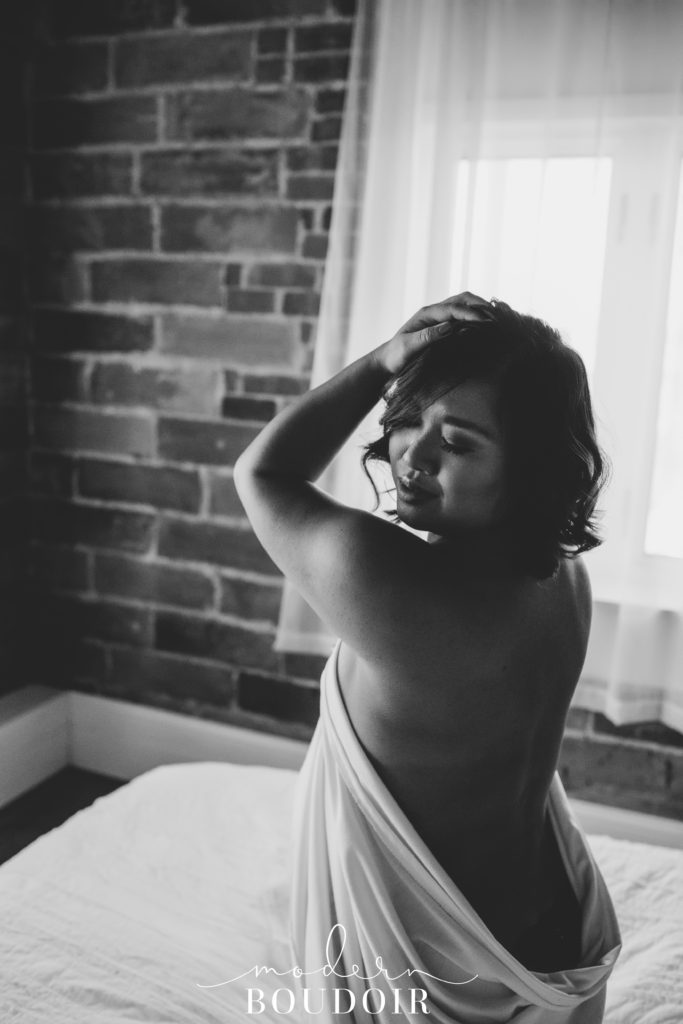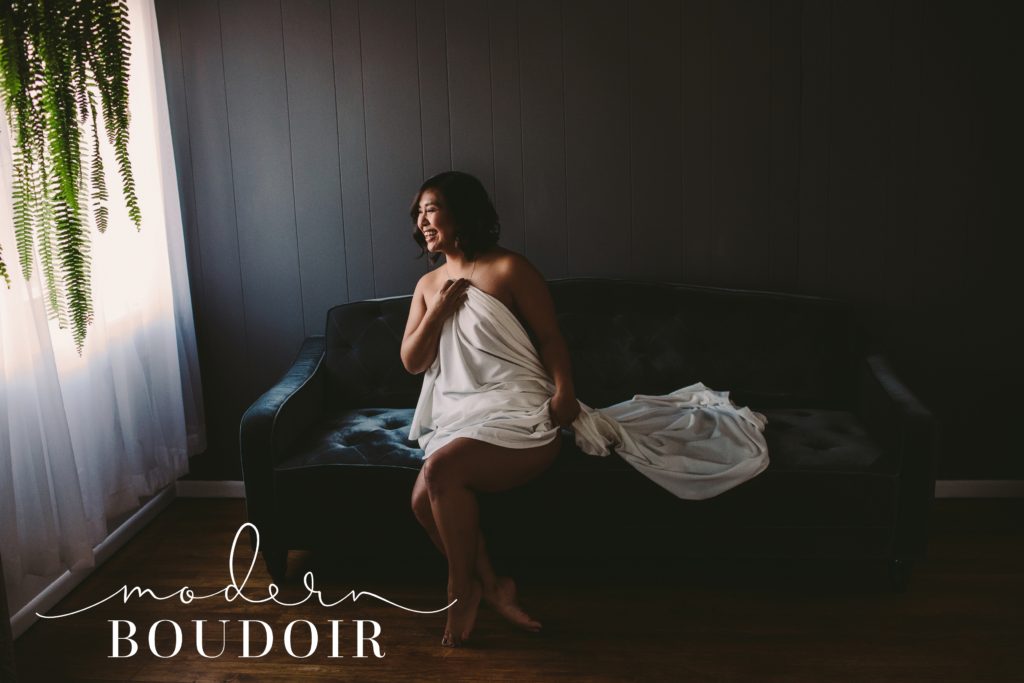 We're down to some November dates & 2 December dates left before maternity leave hits!! Click the diamond & send me a message <3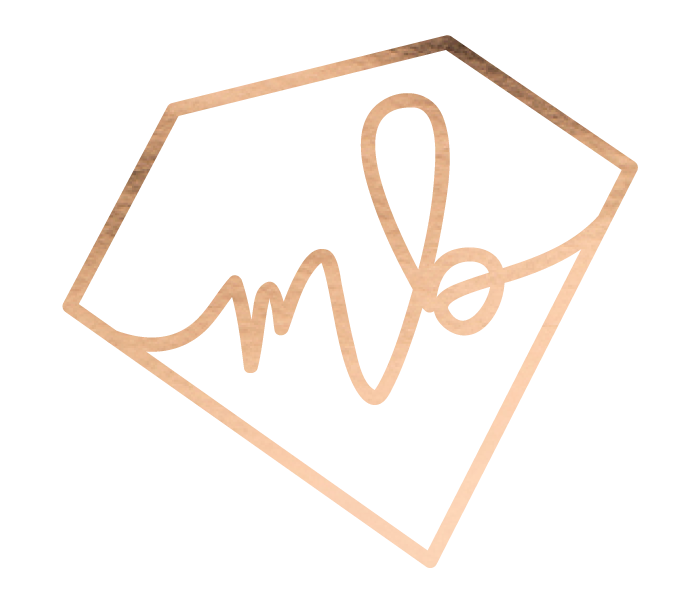 *THESE PHOTOS WERE USED WITH PERMISSION FROM MISS M.  MODERN BOUDOIR CARES ABOUT YOU AND YOUR PRIVACY, NO PHOTOS WILL BE USED WITHOUT WRITTEN CONSENT.*
Add a comment: