**Note: These photos are from my old studio. I'm working my way through 2021 sessions & recently changed studios in early 2023. To see the new studio, click here!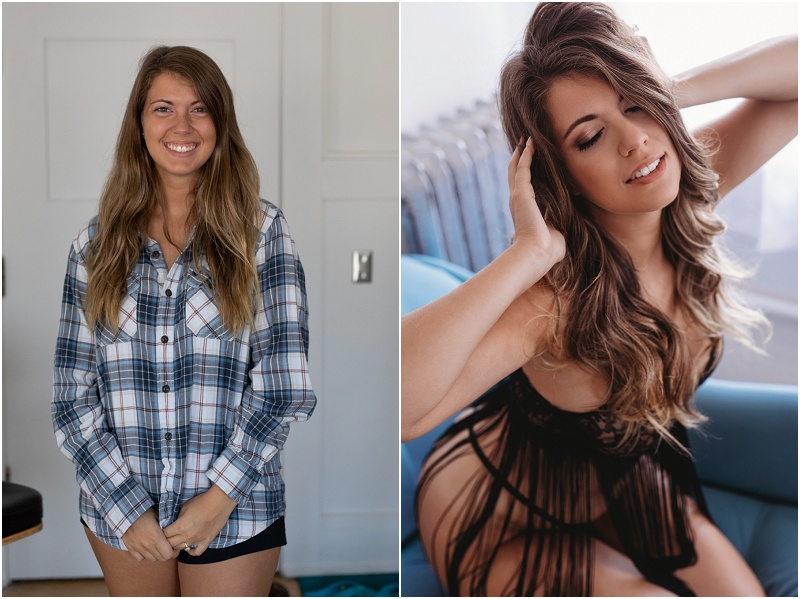 Did you feel comfortable throughout your session?

I felt so comfortable! The amount of laughs shared and stories told I felt as if we built a relationship right off the bat! This was way out of my comfort zone but there was never a quiet moment between us. Tons of fun and would recommend to all my friends!

How did you feel when you first saw your images?

Oh my GOODNESS CASSIE! I opened in and instantly was so happy and I am so excited for my fiance to look at them and be like 'dang that's my wife!? hot dayum!!' I am so happy with all the images you created! Thank you thank you thank you!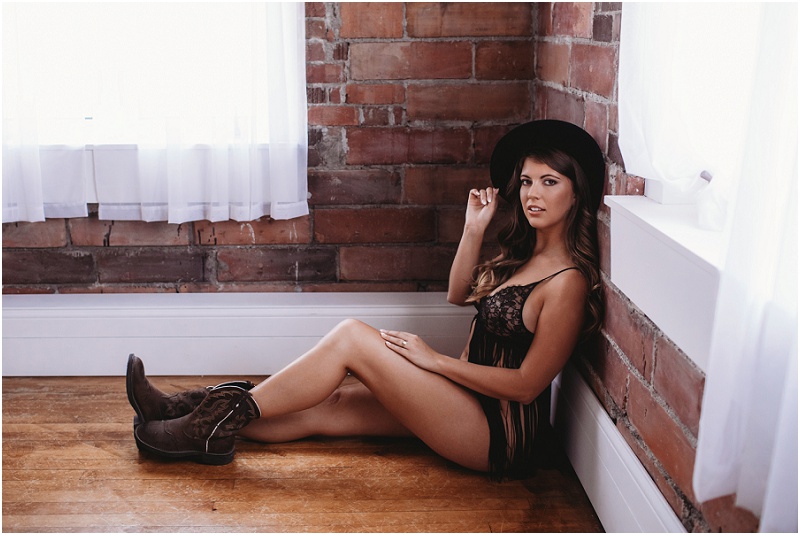 Tell your favorite part(s) of your experience

My favorite part was that when I came in I told you I brought my boots and you were like okay it's a country day and I LOVED it! I also really enjoyed how when you brought me up you instantly started creating a bond and that made me feel so comfortable when it came time to get into lingerie. By the end the nip slips weren't even an issue lol.

What are your thoughts on your final products?

All that soreness the next couple days after was totally worth it! I am so thrilled with the images and the book! He never going to see this coming!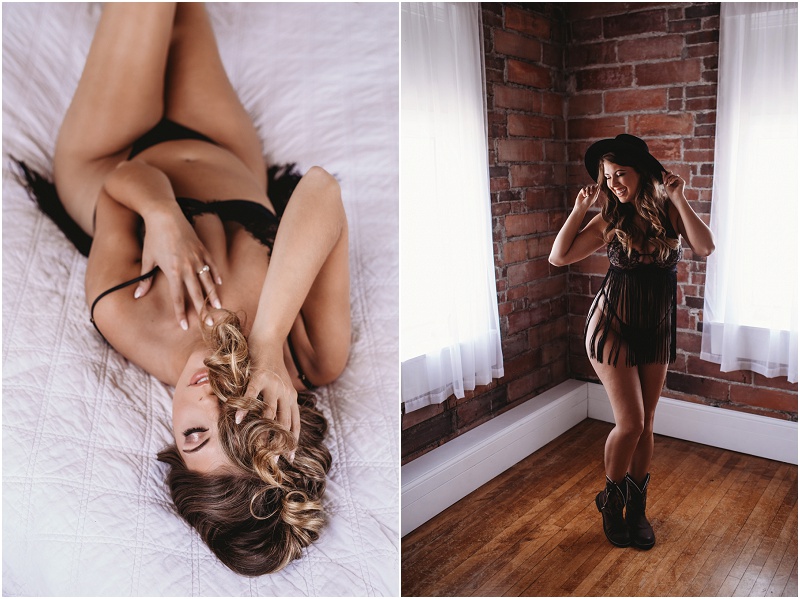 What advice do you have for other women who are considering a boudoir session?

Don't consider just do it go all in because it's totally worth it. You might feel silly and nervous at first but Cassie just moves you in all the right ways and makes every image of you look like you're a Goddess. (not sure if I can say a boss a** b*****) lol.
Click here to contact me & start your boudoir experience!