**Note: These photos are from my old studio. I'm working my way through 2021 sessions & recently changed studios in early 2023. To see the new studio, click here!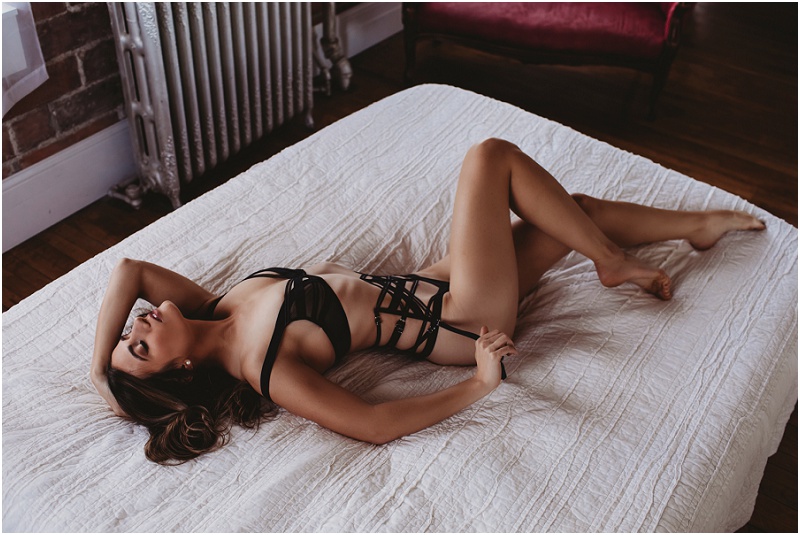 Did you feel comfortable throughout your session?

Yes, absolutely! I was a little nervous about all the posing but Cassie did such a great job explaining and even hopping into position herself to demonstrate when needed. It helped me feel confident enough to rock the poses myself!

How did you feel when you first saw your images?

I was blown away but my first look at the images. Leading up to my shoot I would watch Cassie's stories and worry "what if I don't love my pictures like these women?" but I can honestly say I did! I saw myself in a whole new light thanks to Cassie's magic behind the camera. I truly feel more confident in everyday life.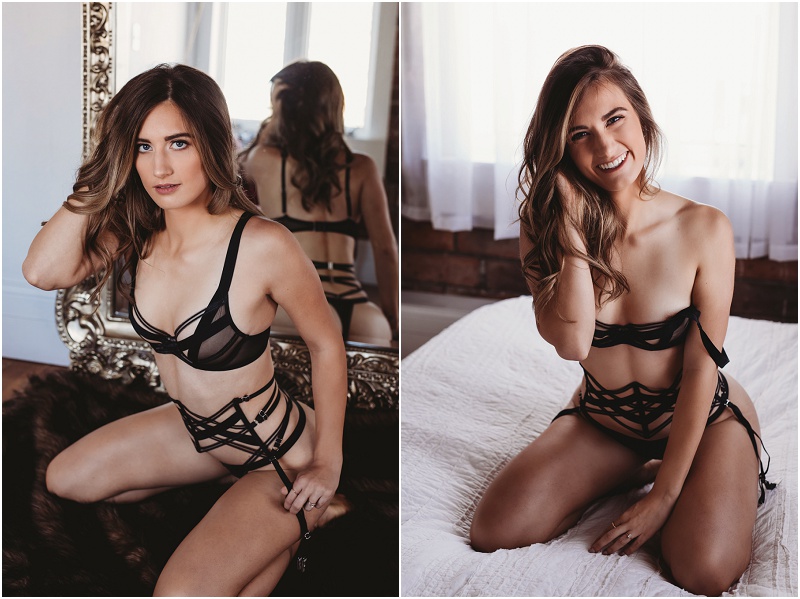 Tell your favorite part(s) of your experience

Two favorite parts: 1) Hanging with Cassie & Kati 2) My products. Are you kidding?! Cassie does an amazing job sourcing, the quality is fabulous.

What are your thoughts on your final products?

Lol! Please see above! They were my favorite part! The quality is great and I loved all of the options I had to choose from!
What advice do you have for other women who are considering a boudoir session?

BOOK IT. That's it, that's the advice.
Click here to contact me & start your boudoir experience!
Green & Black Lingerie from
Amour