Did your friend just tell you that boudoir makes the perfect gift & you're starting to research where to even begin? There's a wedding, anniversary, birthday, etc. coming up and you just know that your partner would love a boudoir album!
*Secret of the day: boudoir sessions are very much for you as well even if you haven't realized that yet.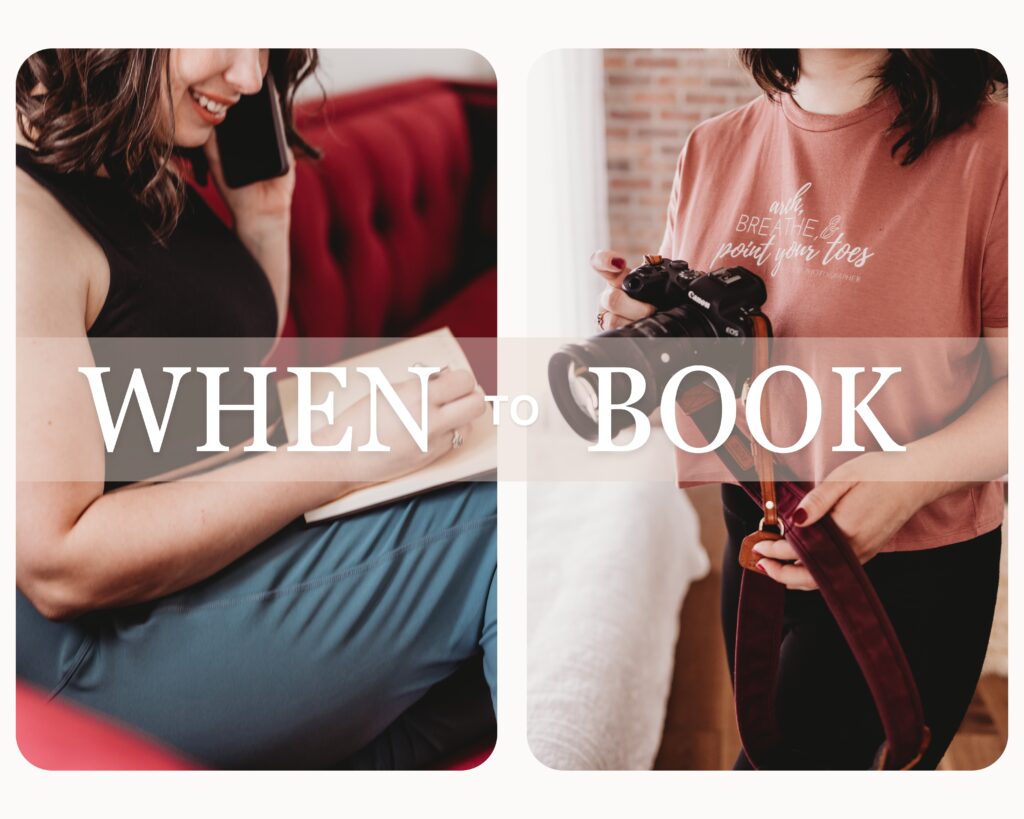 So when do you book? What does that look like?
For all of you planners out there: here's the ideal timing of events.
For you last minute girls: send me a message & let's see what we can do!
Let's start by going backwards.
If you're looking for a gift for a specific date, you want to have your session at least 5 weeks before that day. That way I can guarantee that your products will arrive on time.
How far in advance should you reach out? The sooner the better! Clients often book 3-7 months in advance (and some book further out too).

This gives you time to have all the prep details (there's a guide you'll get for that!) & get ideas for outfits.
Booking further in advance also allows you to take full advantage of the in-house custom Pre-Payment Plans. Many get you qualified for extra Bonuses! 
When do you book if you don't need products by a certain date?
Absolutely at any time you please.
Something to think about… scheduling a session on a day that's important to you is probably the best way to celebrate!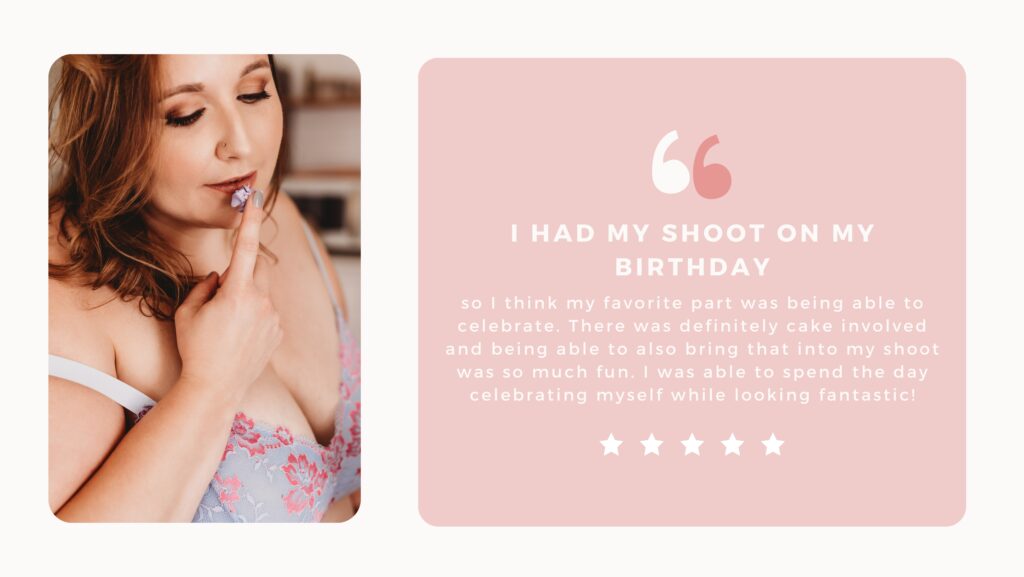 Last: Maternity Boudoir!
You will want to schedule right around 30 weeks give or take.
If we do a session sooner (& some have when baby is a surprise!) then we typically mix photos with highlighting the belly & some that don't.
If you wait too long, there's a good chance you will be in a phase where you're more exhausted & ready for baby to come out. Plus we're living in the baby's world & we don't want to get too close to due date just in case they decided to visit early!
It is not too soon to reach out: CLICK HERE!