Mindset is a powerful thing. One day a client told me that she felt prettier when looking at her boudoir photos than at any other time including her wedding.
Boudoir is powerful. We talked about that in the last post. Some women aren't in a season of life where they're ready to come to the studio yet and that's okay.
If you're feeling that little tug to check it out & curiosity towards what an experience looks like, then let's dive a little deeper.
How to know if you're ready for a Boudoir Experience?
You're focusing on self-care.
You would like to celebrate a personal accomplishment.
You are doing this as a gift but secretly (or not so secretly) want the experience for yourself.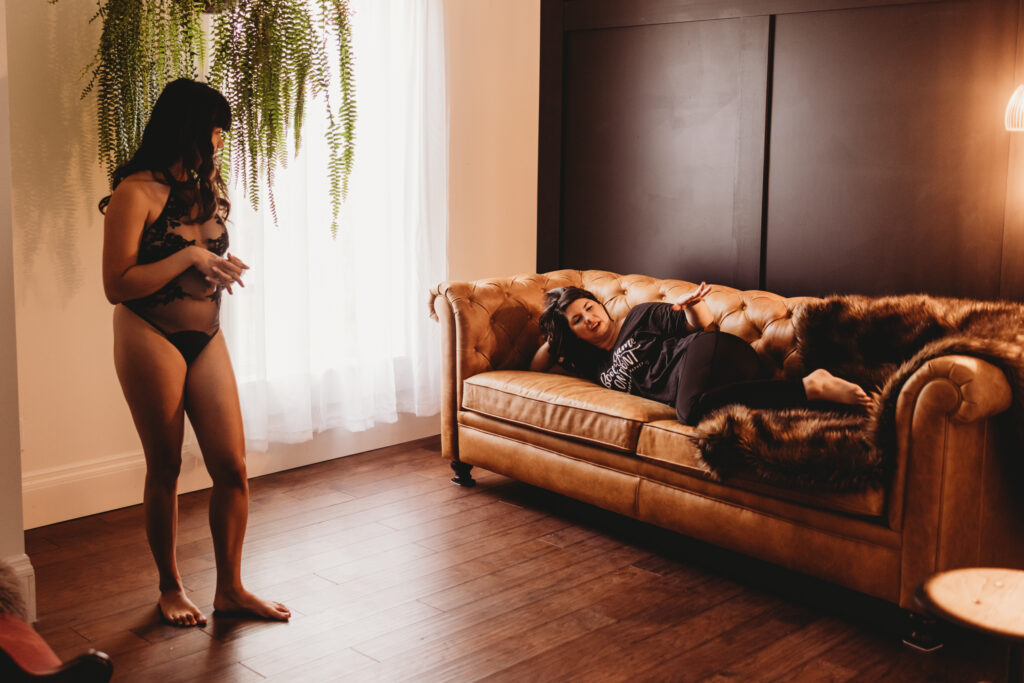 Self-Care:
A lot of my clients plan a boudoir experience as part of their journey to appreciating their bodies more. Often these women are single or not planning on gifting the album – as it turns out, doing boudoir as a gift is NOT a requirement at all! It's very much encouraged that you do this for yourself.
Maybe you're still hesitant because of a perceived flaw, but are still feeling open to the idea of seeing yourself through my lens; you're probably ready for a boudoir session.
Being worried that you're going to be the "first person that doesn't look good" in my photos is something I've heard A LOT. And guess what?! I just love to hear that happy surprise & breath of relief when they absolutely adore their photos!
Story time - 
A woman from recently traveled from Omaha for her second session with me. Her first session she wanted to do because she was "recently divorced, feeling strong & want to capture that feeling". When she reached out for the second session, she said, "The last session was so powerful. I saw myself through your work, and the outcome is a self confidence that I cannot describe."
(Miss L pictured below).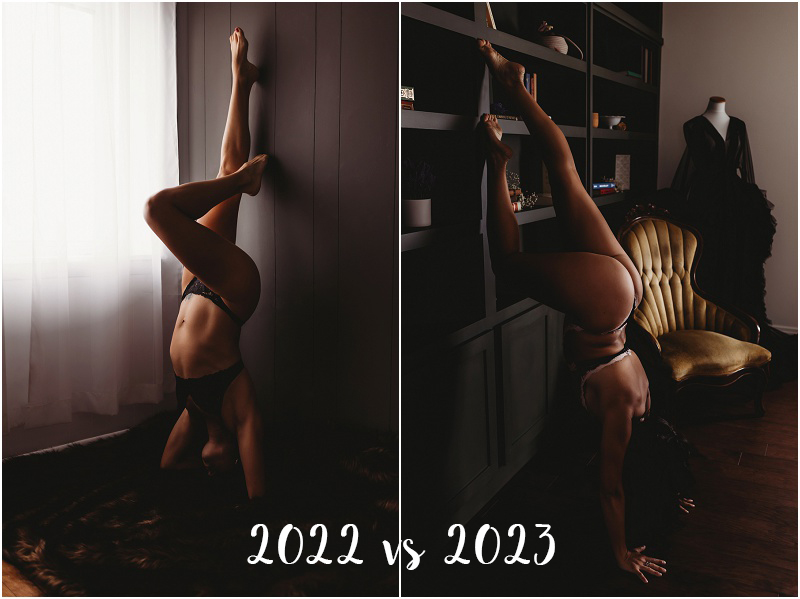 2. You would like to celebrate a personal accomplishment or milestone:
This is a personal favorite!
You're done having babies?  Momma, you deserve some pampering!
You've hit a goal weight/strength/etc.?  Queen, we are here to uplift you during this win!
Divorced a bad egg/left a bad situation? It is time to focus on you & we're here for it!
Having a baby?! Oooh we do love baby bumps in the studio! Let's give you the pick-me-up you deserve before baby comes!
You have a birthday?  Let's spend the day celebrating your beauty on this Earth!
Speaking of birthdays… I have to share what Miss S had to say about hers:
"I had my shoot on my birthday so I think my favorite part was being able to celebrate. There was definitely cake involved and being able to also bring that into my shoot was so much fun. I was able to spend the day celebrating myself while looking fantastic!"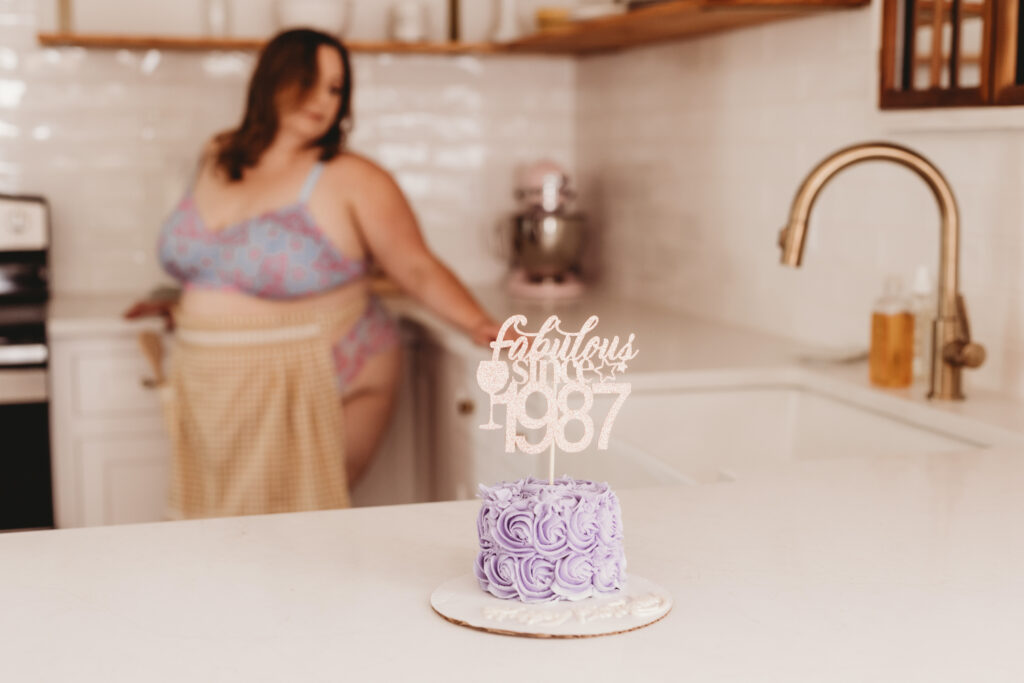 3. You are doing this as a gift but secretly (or not so secretly) want the experience for yourself.
Anniversaries, weddings, Christmas, Valentine's Day – ALL of these are popular reasons for a boudoir session. I mean, it makes sense when you add in some girl math: Gift for your partner + amazing experience for you = two gifts in one. That's basically half-off.
Someone somewhere told you it makes a great gift, so you find me on Google (hi!!) & here we are! I cannot wait to show you how much the experience is for you (as well as the added bonus that your partner also gets an amazing gift.)
This is the perfect place to quote Miss T about her recent bridal boudoir session: "I had bought the photo book for my husband as a wedding gift and did not intend to really look at it. Turned out I may LOVE the photos even more than my husband! They turned out amazing and were a complete confidence booster!"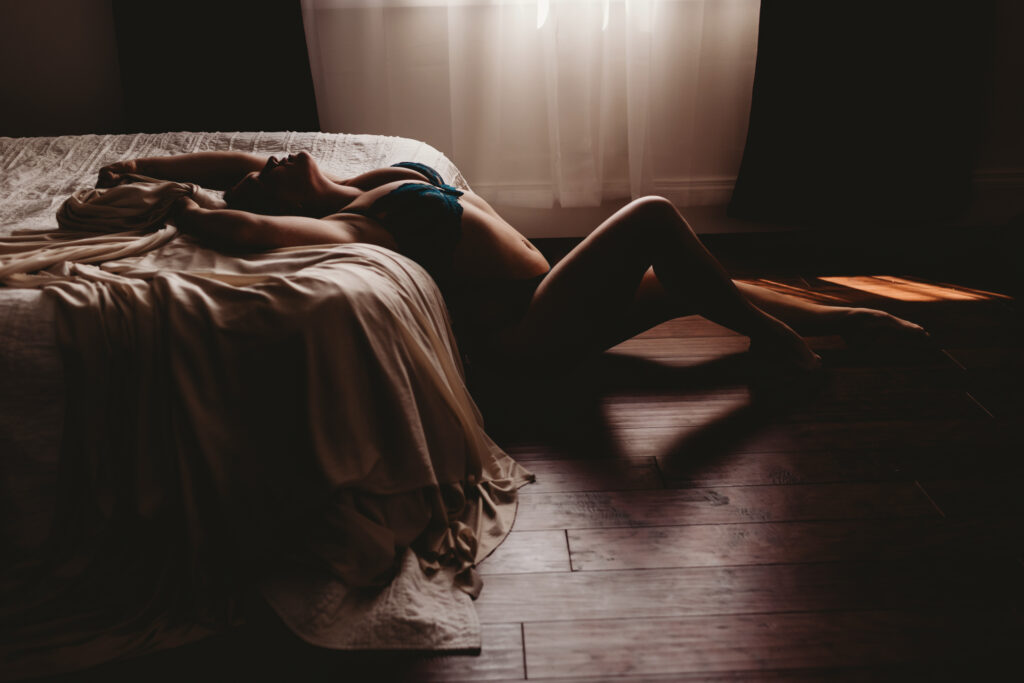 Did any of this sound familiar? Let's get your experience started!